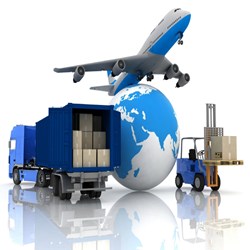 Bluesea Shipping Lines provides commercial shipping services from USA to Beijing in order to assist traders in expanding their business to Asian markets
CA, USA (PRWEB) May 14, 2013
Bluesea Shipping Lines offers reliable shipping services to Beijing from USA. Beijing is the capital city of China that is an important commercial hub as well as one of the most populated cities in the country. Beijing is an economically developed region, where there is space for different types of businesses. Bluesea Shipping Lines ships containers to Beijing from USA. The company has organized some cost-effective ocean freight service packages for traders seeking extension of their business to overseas markets in Asia. BSL also ships cars in Beijing from USA. Automobile traders looking forward to expand their business in Asia may seek assistance from Bluesea Shipping Lines.
There are numerous ocean freight service providers, but one needs to choose an ocean freight service provider that utilizes sturdy containers to ship goods so that those stay safe during the journey. A shipping company may offer freight services as per the consumer needs. BSL takes care of packing and shipping both. Ocean freight services are slower than air freight services but are more affordable. It is not possible to rely completely on either ocean freights or air freights. Unpredictable and uninvited calamities are possible during a sea voyage as well as during an air voyage. However, it certainly depends on the service provider to ensure safety over customers' commodities. For convenience of consumers, BLS has organized some beneficial insurance packages from which a consumer can choose as per the value of their goods. This insurance coverage is applicable, in case any damage is caused to a customer's commodity.
BSL has been serving in this field for over three decades. A spokesperson at Bluesea Shipping Lines says, "We have organized consistent insurance coverage for our consumers from which they can choose after evaluating the costs of their goods." Offering genuine insurance packages marks the legitimacy of a freight service provider. A company can only assure customers over dispatching their goods safely but perilous calamities during a sea voyage are unpredictable, so this insurance coverage tends to be a sort of relief for consumers. A moderator at BSL declares that BSL particularly pays heed to the individual requirements of its customers, wherein they decide the utility of its service kits and also opt to adjust them if necessary.
About Bluesea Shipping Lines
Bluesea Shipping Lines has been serving as an ocean freight service provider for over three decades now. The company has withstood the competition offered by contemporary ocean freight service providers. The company takes care of its consumers in particular and pays heed to their unique requirements. Bluesea Shipping Lines provides affordable ocean freight services. Their freight services are compactly organized and the agents perform all from packing, loading and shipping. The company uses sturdy containers to ship goods, so that the commodities stay safe during the journey. BSL also offers an active customer support system through which consumers can solve their queries. BSL Shipping Lines is experienced in the field and has managed to satisfy consumers with its beneficial as well as an affordable range of ocean freight services.
For more information, visit: http://worldwideshipping.com/shipping-to-beijing.php.
LAN Services is an Online Marketing partner of Bluesea Shipping Lines, Inc. The webmasters at LAN Services optimize the websites for their customers effectively to increase the visibility in all the major search engines like Google, Yahoo and Bing. At LAN Services, the team ensures that one's website seen by millions of people worldwide.
Contact Details:
5655 Silver Creek Valley
Road, Suite 436
San Jose, CA 95138
Site: http://lanservices.com