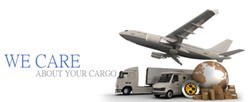 BSL offers a significant range of ocean freight services to Cebu, one of the most imperative and urbanized economical hubs in Philippines
CA, USA (PRWEB) May 22, 2013
Bluesea Shipping Lines presents a unique range of shipping services from USA to Cebu. More than 80% of the Philippines' international and domestic shipping operators as well as shipbuilders are located in Cebu. Cebu is one of the most modernized provinces in the Philippines. It is a major point of commerce, trade, industry and education. Cebu was voted the 7th finest island destination in Ocean-Asia region of India and also the 8th finest island destination in Asia-Pacific region. Cebu is an international center of tourism, furniture manufacturing, heavy industry and commercial processing services. Cebu has fantastic port facilities and also its immediacy to air routes and intra-Asian are the main factors that convince international organizations to establish their units at Cebu in Philippines.
BSL offers services of shipping to Cebu from USA. The company ships containers to Cebu. Packing is an integral part of a shipment service. Commercial goods are usually of contrasting dimensions and properties and these commodities need to be placed in the correct order so that there is less friction between them during the voyage. Sturdy wrappers are to be used to pack these goods so that these stay in place and prevent external damages. All these mark the activeness and significance of freight service providers. There are multiple freight service providers and a consumer needs to select one amongst these quite carefully, so that they do not regret their expenditure or experience. BSL has organized some beneficial insurance packages for their consumers. BSL assures safe shipment of goods but perilous calamities are unpredictable during sea voyages, so a consumer can choose to offer insurance packages to cover up any costs incurred due to damage of other commodities during the journey.
A spokesperson at Bluesea Shipping Lines says, "We believe in developing a reliable bond with our consumers and concentrate on each of their requirements individually." Bluesea Shipping Lines provides car shipping services to Cebu. Automobiles form a significant portion of Cebu's economy. So, automobile manufacturers and suppliers seeking expansion of their services overseas can grant Cebu as their commencing point. BSL offers shipment services from USA to other parts of Asia. Asian countries are one of the finest options for American manufacturers to begin with foreign trading. Bluesea Shipping Lines also provides consumer support online and over the phone to remove the uncertainties of consumers about their services.
About Bluesea Shipping Lines
Bluesea Shipping Lines has been actively serving in the field of freight services. The company has opted to extend its list of shipping zones. BSL is solely motivated to assist American traders in expanding their trades overseas. Ocean cargo services are relatively more affordable than air freight services. BSL headquarters is situated in Los Angeles in California. The company has been positively reviewed by its consumers that motivate it to keep on with their high quality of freight services. BSL has an active support team that assists consumers online as well as over the phone. The company provides a broad space for detailed consultation before recommending any freight service package to their consumers.
For more information, visit: http://worldwideshipping.com
LAN Services is an Online Marketing partner of Bluesea Shipping Lines, Inc. The webmasters at LAN Services optimize the websites for their customers effectively to increase the visibility in all the major search engines like Google, Yahoo and Bing. At LAN Services, the team ensures that one's website seen by millions of people worldwide.
Contact Details:
5655 Silver Creek Valley
Road, Suite 436
San Jose, CA 95138
Site: http://lanservices.com