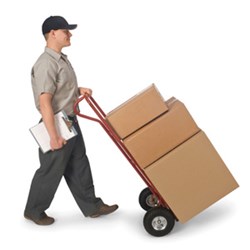 Bluesea Shipping Lines offers a stream of freight services from USA to Djabuti to companies seeking expansion of their business overseas.
CA, USA (PRWEB) April 21, 2013
Bluesea Shipping Lines has organized a series of beneficial transport and shipping services from USA to Djabuti. Djabuti is situated in the Horn of Africa. The Republic of Djabuti is encircled by Eritrea, Ethiopia and Somalia in the North, West and South and Southeast respectively. The nation is experiencing a scarcity of rainfall for which home production in agriculture is limited. The country depends on international manufacturers for the supply of essential commodities. Thousands of different commodities are shipped from USA to Djabuti periodically. The commercial core of USA seeks expansion of their trade overseas and parts of Africa, where imported goods are of huge significance seems to be an ideal place for commercial import and export.
A moderator at BSL was quoted saying, "BSL motive is to assist companies in promoting their trade overseas. Sea freight may be more time-consuming than air freight but the affordability and safety features implemented by them make the transport easier, safer and more convenient". BSL takes care of all from packing, wrapping, loading and ultimately freighting goods. Air freight tends to be costlier than sea freight and BSL has organized their range of shipping services with cost-effectiveness in mind. Trade and commerce in Djabuti is hindered due to unsuitable climatic conditions. Traders of USA utilize this stance to endorse their products in Africa. Commercial commodities extensively differ from residential commodities. All goods need to be packed carefully in containers and sealed with sturdy wrappers, so that they are concealed from any external harm during the voyage.
A spokesperson at BSL highlights the glory of expertise by declaring that the company has excelled in the art of transport and shipment with its 34 years of experience in the field. Meantime, it beheld stiff competition from contemporary freight agencies. However, the company expanded its services by introducing freight facilities to different commercial corners of the world. BSL ships cars and other automobiles from USA to Djabuti. The company also transports goods in robust containers that resist any sort of breakage and damage. The company pays heed to the specific preferences of consumers concerning which they come up with appropriate suggestions for freight packages. BSL also offers pre-shipment consultation, through which it sort out all requirements of consumers so that there arise no hassles during the freight.
About Bluesea Shipping Lines
Bluesea Shipping Lines is one of the most recognizable names in the zone of transport and freight agencies. The legitimate insurance coverage, pre-shipment consultation and similar beneficial features offered by the company have led to it being honored with positive consumer reviews. It has been rendering great service to international consumers for over 34 years now. The company has undertaken initiatives to expand their services to other trading corners of the world. BSL updates its series of freight services periodically by introducing new schemes and features. BSL utilizes their expertise of three decades in sorting out convenient facts for customers. It tends to establish a strong acquaintance with consumers, which help them better understand their needs and suggest them with beneficial freight schemes of their company. BSL excels in their freight and transport services and proffers to continue with the good work.
LAN Services is an Online Marketing partner of Bluesea Shipping Lines, Inc. The webmasters at LAN Services optimize the websites for their customers effectively to increase the visibility in all the major search engines like Google, Yahoo and Bing. At LAN Services, the team ensures that one's website seen by millions of people worldwide.
Contact Details:
5655 Silver Creek Valley
Road, Suite 436
San Jose, CA 95138
Sales: 1-408-687-4728
Toll-free: 1-877-294-8739
Site: http://lanservices.com