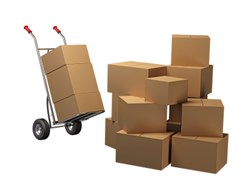 Bluesea Shipping Lines has endured a stiff competition proffered by worldwide shipping companies considering its experience of 34 years in the market and satisfactory outcomes
CA, USA (PRWEB) April 07, 2013
Bluesea Shipping Lines, an international shipping service provider has commenced safe shipping services to Doha. Shipping has never been an easy task, where transport being the main element, packing and loading book an important aspect as well. Recently, packers and movers associations have launched their offerings in plenty. People move out to new cities in search of a better career, livelihood opportunities. Doha shipping services that BSL offers coat continents of South America to academic centers of the Middle East. Transportation to the sea terminal from a town and then ultimately the international voyage are the sequential arrangement of Doha shipping packages.
"Bluesea Shipping Lines has endured a stiff competition proffered by worldwide shipping companies considering its experience of 34 years in the market and satisfactory outcomes that Bluesea Shipping Lines had bestowed their consumers with every little step of its commercial journey", a spokesperson at BSL was quoted saying. When inquired on the expertise of their services, company personnel emphasized on their inclusive shipping packages, where they proffer to do it all from packing commodities to load and finally transporting them safely at the referred location. There are stances of damage to commodities while being carried in load trucks and vans. Only well-packed cardboard boxes and sturdy containers can prevent such damage. BSL is known to pack commodities within a bubble wraps and flexible cardboards.
Shipping is frequent in gulfs deeming extensive rate of export and import executed there. The capital of Qatar, Doha is an exclusive business hub where commercial shipping is just an everyday phenomenon. BSL offers commercial, residential and car shipping services to Doha. BSL has also presented reliable insurance schemes, through which a client is legible for compensation on damage of goods during the transport. A moderator at Bluesea Shipping Lines exclaims, "BSL services are not only eminent but completely insured. If any peril hits its ships and spoils client's commodities, BSL meet up declared prices of goods that were to be transported". BSL has been providing shipping services in regions of California, Doha, Singapore and Brazil for more than three decades.
BSL also allows consumers to trace the shipping status of their commodities via online tracking solutions. For expediency of clients, this tracking facility has been launched by BSL. Tracing shipping status within international boundaries require strong server support and worldwide communication modules. BSL in contrast to several contemporary shipping service providers has introduced this tracking status over international shipping.
About Bluesea Shipping Lines
Bluesea Shipping Lines has been providing worldwide shipping services for over three decades. The company has managed a reliable place amongst consumers and has been positively reviewed at multiple consumer forums. Among a wide range of prolific services, ocean freight consolidation, creating and packing, insurance, air freight, vehicle shipping, pick up, delivery and storage, customs brokerage, overseas appliances/ transformers are the most notable ones included by BSL in their cost-effective catalogue of shipping services. BSL aims to serve their consumers to its best and positive feedbacks from numerous consumers worldwide have assisted it in keeping up with its good job. BSL is also looking forward to expand its services beyond USA, AK and Middle East.
LAN Services is an Online Marketing partner of Bluesea Shipping Lines, Inc. The webmasters at LAN Services optimize the websites for their customers effectively to increase the visibility in all the major search engines like Google, Yahoo and Bing. At LAN Services, the team ensures that one's website seen by millions of people worldwide.
Contact Details:
5655 Silver Creek Valley
Road, Suite 436
San Jose, CA 95138
Sales: 1-408-687-4728
Toll-free: 1-877-294-8739
Site: http://lanservices.com