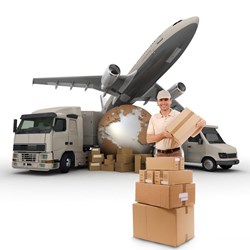 Bluesea Shipping Lines offers consistent shipping services from USA to the most populated and economically significant cities in China, Shanghai
CA, USA (PRWEB) May 19, 2013
Bluesea Shipping Lines provides proficient shipping services to Shanghai from USA. Shanghai is the most populated city in China. It is one of the most significant economic hubs of the country as well. The city is situated in East China on Yangtze Delta River. The region has developed in the heart of the Chinese coast. Shanghai is located on the mouth of the Yangtze River and bordered by the East China Sea to its East. This favorable location of Shanghai has contributed to the development of trade centers and ports. China is the most populated country in the world, so certainly its inland market is not sufficient to meet the requirements of the populace.
Traders seeking expansion of their business in overseas markets in Asia should consider Shanghai as the commencing point. The economic hub of China is highly developed, where there is a huge demand for imported goods. Bluesea Shipping Lines tends to assist one in organizing your trade in the foreign city of Shanghai. Ocean cargo services offered by BSL are compact and beneficially targeted towards safe shipment of commercial commodities. A spokesperson at Bluesea Shipping Lines says, "Our cargo freight services are affordable and we completely abide by specific necessities of a client".
Shanghai is commercially well-developed. Those looking for expansion of their trade overseas may begin with Shanghai. There is a huge demand for all sorts of goods in China, as the inland market it is deficient to meet all needs of the huge population. Bluesea Shipping Lines has also arranged several insurance packages for the benefits of consumers. These insurance kits can be chosen by consumers themselves after evaluating the costs of goods that they are getting shipped. The containers used by shipping service providers, insurance coverage and other additional advantages offered by the companies should be considered before selecting an ocean freight company.
Ocean freight services are more affordable than air cargo services. However, air freight is faster than ocean freight. But at times, ocean freight services are more convenient in terms of cost-effectiveness. A moderator at Bluesea Shipping Lines says, "We have organized our service kits, keeping in mind individual essentialities of our consumers and we believe in forming a legitimate bond with them". Bluesea Shipping Lines use robust containers and efficient packing techniques to ensure safe shipment of goods. BSL utilizes sturdy shipping containers to export goods to Shanghai. The company also ships cars and other vehicles to Shanghai.
About Bluesea Shipping Lines
Bluesea Shipping Lines has been providing ocean freight services for over three decades. BSL has an active team of packers and movers. The organization has achieved positive reviews from its consumers. It was established in 1978. The company was set as an exporter of commodities fabricated for use in foreign markets. The headquarters of BSL is located in California. The company also facilitates an active consumers' support system, through which customers can solve their queries easily. BSL is motivated to expand its services at different corners of the world.
For more information, visit : http://worldwideshipping.com/shipping-to-shanghai.php.
LAN Services is an Online Marketing partner of Bluesea Shipping Lines, Inc. The webmasters at LAN Services optimize the websites for their customers effectively to increase the visibility in all the major search engines like Google, Yahoo and Bing. At LAN Services, the team ensures that one's website seen by millions of people worldwide.
Contact Details:
5655 Silver Creek Valley
Road, Suite 436
San Jose, CA 95138
Site: http://lanservices.com