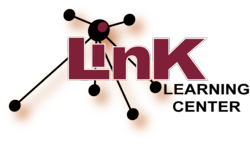 When daily functioning is compromised . . . [due to chronic worry or anxiety] something has to be done.
Dallas/Ft Worth, Texas (PRWEB) September 18, 2012
Anxiety in America is on the rise. And it is little wonder why. The economy remains in an ever-dangerous state; unemployment is a continual drain; and individuals are working more and getting less. Regardless of age or life circumstances, worry and anxiety overshadow the lives of many people today.
Link Learning Center provides new help for those suffering with chronic worry and anxiety in their latest offering, The Hurry to Worry, which focuses on understanding where worry and anxiety originate and how to develop coping skills that will allow people to find less stress and more happiness.
As Kelly P. Crossing, Licensed Professional Counselor and founder of Link Learning Center, points out, "Some worry and nervousness are a normal part of life. But when daily functioning is compromised, and people focus more on the negatives, the "what ifs", the fear of the future, than they do on the here and now, something has to be done.
Learning to cope with the additional stresses has left people with few options. Many are taking powerful anti-anxiety medications. Many are seeking therapy to help manage the often-debilitating symptoms. And even more are suffering in silence, uncertain of how to get help or what to do.
In The Hurry to Worry, Link Learning Center offers individuals, couples and families tools and techniques to help identify the sources of worry and anxiety along with realistic means to help reduce them.
About Link Learning Center
Link Learning Center, LLC, one of the premiere providers of education and training for professional counselors and therapists, provides a one-stop resource for helping individuals, couples, and families work through life's difficulties like depression, anxiety, making healthy choices, and many others.
Got stress? Contact Link Learning Center. To find out how Link Learning Center can help with learning to manage some of life's difficulties, visit http://www.linklearningcenter.org.