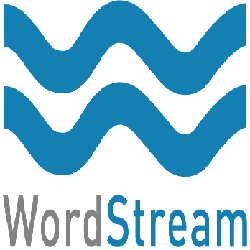 Boston, MA (PRWEB) September 12, 2012
WordStream Inc., a provider of search engine marketing software and services for small and medium-sized businesses, will present a new webinar this Thursday in partnership with PPC Hero (Hanapin Marketing, a pay-per-click services agency serving enterprise-level businesses). The webinar, "Good Intentions Gone Wrong: 7 Worst Practices in PPC," will take place live on Thursday, Sept. 13, 12 p.m. (noon) EDT.
This free webinar, co-hosted by WordStream Founder Larry Kim and Sean Quadlin, Account Manager at Hanapin Marketing, will focus on good intentions that can actually hurt your results in PPC. For example, did you know that if your initial budget is too low, you'll never get enough impressions to see results? Or that leaving an A/B test running for too long can cost you hundreds of valuable conversions? You may think you're being careful in managing your PPC campaign – but your best intentions could lead you astray and cost you both money and leads.
In this webinar, attendees will learn:

How your best intentions can be your own downfall in PPC
7 common mistakes that could be costing you money
How to adjust your strategy to maximize ROI
You'll leave this webinar with tactical advice for improving the performance of your AdWords and Bing pay-per-click campaigns, including tips for better bid management, ad text optimization, landing pages and more. Sign up now to attend this free webinar: http://marketing.wordstream.com/20120828WSPPCHero7WorstPracticesInPPC_Reg.html
About WordStream:
WordStream Inc. provides PPC software and services to small and mid-sized businesses that need better results from their PPC campaigns. WordStream's easy-to-use PPC Advisor software facilitates more effective paid search campaigns by providing a customized workflow, the 20-Minute PPC Work Week, helping advertisers quickly optimize their campaigns across the Google, Bing, and Yahoo advertising platforms. Whether you're a PPC-savvy online marketing agency or a local enterprise still learning the ropes of Google AdWords and Bing Ads, we believe you can make a considerable impact on any PPC account with just 20 minutes a week.
Media Contact:
Laura Taylor
VP Acquisition & Experience Design
WordStream, Inc.
http://www.wordstream.com
617.849.6124
ltaylor(at)wordstream(dot)com