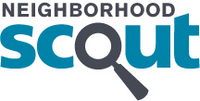 Woonsocket, RI (PRWEB) March 11, 2009
Woonsocket, RI -- Location, Inc., the creators of NeighborhoodScout, provided data and methodologies to the cover story on AOL.com and WalletPop.com (an AOL property) featuring the worst 25 public schools in America, derived from NeighborhoodScout's list of America's 100 worst public schools.
These data were compiled using the patent-pending technologies developed by Location, Inc., and featured on its consumer website NeighborhoodScout.com.
Using the same methodology, NeighborhoodScout also produced a list of the top 100 Best Public Schools in America.
Additionally, on NeighborhoodScout.com consumers can use the site's patented search engine to pinpoint the best neighborhoods for education and schools in any area. Other specialized searches available on the site include crime by neighborhood, home appreciation rates, family-friendly neighborhoods, and many other 'Lifestyle' and data searches.
NeighborhoodScout's nationally comparative school ranking methodology takes the average percentage of students in each state testing as proficient or advanced in reading and math on the No Child Left Behind (NCLB) state-specific test (unique to that state), and subtracts the percentage of students in that same state who passed the National Assessment of Educational Progress, either in total or for these specific subjects. This subtraction produces a state-specific gap value that is then applied to each school and school district's NCLB proficiency percentages. Once the NCLB results for each school are adjusted, the schools and the school districts nationwide are then ranked relative to one another. As a result, for the first time ever, this methodology provides a curve that brings all individual schools and every school district to a nationally comparable rating based on the No Child Left Behind testing results. The full description of this patent-pending technology is described here: Patent-pending school ratings system.
About Location Inc.:
Location, Inc. was founded by Dr. Andrew Schiller in 2000 to provide comparative location information on every neighborhood in America, and allow consumers and businesses to use the site's smart search engine to find specific neighborhoods in any area that best meet each user's selected search criteria.
For more information about Location, Inc. visit: http://www.neighborhoodscout.com
###