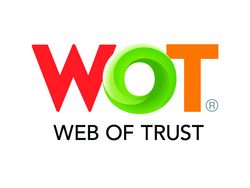 Scammers are using targeted techniques, like using personal information -- your real name, account number, social security number -- to increase the authenticity of their message. The messages may regard loans, mortgages, or savings, and are disguised to come from one of the recently acquired financial institutions
Helsinki, Finland (PRWEB) November 21, 2008
WOT, Web of Trust, extends the security protection of its popular browser add-on to the top three Internet-based email services -- Google Gmail, Windows Live Hotmail and Yahoo! Mail. WOT checks links embedded in email and warns users of dangerous websites to help them avoid spyware, spam, phishing, identity theft and other Internet fraud, before they risk clicking.
Cybercriminals are using the current upheaval in the financial marketplace to send phishing email to steal sensitive financial data and spread malicious software. WOT provides consumers with information that alerts them if a link in an email is not safe and should be avoided. "Scammers are using targeted techniques, like using personal information -- your real name, account number, social security number -- to increase the authenticity of their message. The messages may regard loans, mortgages, or savings, and are disguised to come from one of the recently acquired financial institutions," said CEO Esa Suurio.
Free Internet security protection from online threats
WOT, Web of Trust, offers Internet users preventive protection against online threats. The WOT security add-on provides safety ratings to search results when using Google, Yahoo!, Wikipedia, Digg and other popular sites, helping the user to protect their computer and personal information. Website rating information is updated continuously by the user community and numerous trusted sources, such as listings of malware and phishing sites. The free internet security add-on works with Internet Explorer and Firefox browsers and can be downloaded at http://www.mywot.com.
Supporting Facts of WOT

WOT has been downloaded by 1.9 million users
Information on 20.8 million websites
1 in every 20 websites is harmful
WOT users can contribute by rating and commenting on websites
WOT also receives information from a large number of trusted sources, such as PhishTank, hpHosts, DNS-BH Malware Domain list and Artists Against 419.
Resources

Contact
Name: Esa Suurio, CEO
Phone: +358 40 716 9301
Address: Against Intuition, Inc.: Italahdenkatu 27 A, 00210 Helsinki, Finland
# # #