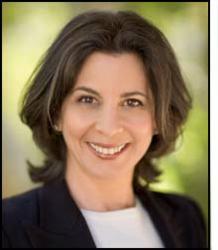 New York, NY (PRWEB) February 06, 2012
Two smart websites geared for accomplished women have teamed up with Julie Morgenstern, the New York Times bestselling author and organization guru, to co-publish a weekly blog featuring the best tools to save/spend/manage money.
Wells Fargo's BEYOND TODAY and Women on the Web's WOWOWOW will begin publishing on February 8th.
Wells Fargo's Beyond Today is an inspiring retirement blog that starts the conversation for women on retirement topics.  Some of the bloggers include popular financial columnist Jean Chatzky, career reinvention expert Pamela Mitchell, as well as Wells Fargo women leaders such as Laurie Nordquist, director of Institutional Retirement & Trust and Karen Wimbish, director of Retail Retirement.  It is a forum where readers can ask the featured bloggers questions on topics ranging from how to start a retirement plan to knowing how much is enough to retire. 
wowOwow.com, which is word play for Women On The Web, is a free daily internet website created, run and written by Lesley Stahl, Liz Smith, Mary Wells Lawrence, Whoopi Goldberg, Candice Bergen, Jean Chatzky, Cynthia McFadden, Marlo Thomas and others.  wowOwow encourages women who are experts in their respective fields to come forward and share their knowledge and is known for its wealth of information on various topics from culture to politics to social commentary to gossip.
The decision by Julie Morgenstern to host a blog on these websites is of great value to the community as information on retirement, and real life security is too scarce as our population grows older and women take more financial responsibility for themselves and their households.  Julie, dubbed by USA Today as the "queen of putting people's lives in order" is known for her "inside-out" approach transforming the way people and companies function.  A New York Times bestselling author with 25 years of experience as a consultant to top companies and individuals, Julie's mission, and hallmark, is to write about how taming the chaos in one's life can make or save you money (decluttering closets, organizing records and improving time management skills to get more done at work every day). 
Julie will answer questions from the Wells Fargo BEYOND TODAY community. 
Click Here to join the discussion on February 7th and beyond.
# # #