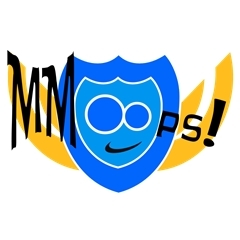 When I'm buying Gold Online, I feel like a criminal. What is so wrong about buying virtual goods? Thank you for giving me a safe place to compare prices and vendors.
Los Angeles, CA (PRWEB) December 18, 2009
Even in the mist of a gloomy economic situation the Real Money Trade (RMT) Business is still going strong. The market is growing fast and without control. It requires a lot of vigilance not to get scammed with Christmas purchases.
Mmoops.com launched a price comparison website for online currency, powerleveling and accounts sales to help visitors compare vendors and find the right one. Visitors can read reviews for more than 100 different sellers per game or vendor, compare prices and consult customers feedbacks.
Almost one-third of on-line games players are interested in purchasing currency like Gold, Adena, Gil, Kamas, Credits, Kinah, Silvers, Platinum and so on.
Most people who bought virtual goods online will agree on one thing: Real Money Trading is a wild and lawless market, filled with poor business practices. There is no authority to complain to, or person to sue if you are being scammed. There is huge lack of information about the vendors, which force buyers to make blindfolded Gold purchases and hope for the best.
"When I'm buying gold online, I feel like a criminal. What is so wrong about buying virtual goods? Thank you for giving me a safe place to compare prices and vendors." said John Hills, a visitor.
The web is saturated with people reporting frauds and undelivered goods, as well as failed refund requests. Mmoops.com is dedicated to making it safer, monitoring every forums, fansites and blog, selecting valuable complaints and reviews.
"With Mmoops.com becoming a reference, websites scamming players will have to be extremely creative. The more people will join their community, the more feedback they will provide and the less opportunities there will be for thieves.", said Jennings, a secondary markets expert and MMO Designer.
Mmoops.com compares gold sellers like IGE, IGXE, Offgamers, Guy4game, Swagvault or Mogs but also outsiders like Gamegoody, Mmokings, Mmoga, Goodsgarden or Epictoon.
According to one of Mmoops.com founders Peter, their final goal is to act as a sort of regulation authority to promote reliable transactions.
"People won't stop buying Gold or Kinah just because they are getting scammed by malevolent websites. Some people are working hard and value the quality time they spend with their families and friends. They prefer spending a few dollars and play their game without having to give up on their social life and their carreer. There is a blatant need for regulation. Thousands of people will get scammed for Christmas. Hopefully, Mmoops was created to fill this need."
About Mmoops.com:
Mmoops was launched in September 2009. The website is growing quickly. Managed by a team of European and American RMT veterans, the website is already featuring more than 450 vendors, over 1,000,000 prices, 89 games, over 1800 servers and over 50 currency including Kinah, Gold, Adena, Gil, Credits and Platinum.
###