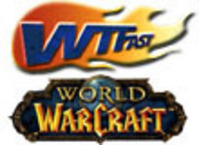 WTFast can reduce latency by as much as 60 to 90% in most cases.
(PRWEB) June 28, 2010
"LOL, WTF Newb; you just got PWNed!" This is a phrase seen thousands of times by most online gamers. To the unseasoned gamer, a 12-year-old gamer basically just said that you suck. Is it time for revenge?! WTFast might just help with that.
WTFast.com (What The Fast) is a service aimed at online gamers, from "newbs" to "hardcores"; WTFast can benefit just about everyone. "WTF" is an acronym commonly used by gamers, the G-rated version meaning "What The Firetruck". Ok, so the brand is cool, but what does WTFast actually do?
When playing online MMO (Massively Multiplayer Online) games like World of Warcraft, Aion Online, Star Trek Online, etc. generally the path that data takes from game computer to the game server is not optimal. Most gamers do not live physically right next door to the game server that they want to play on; instead game data takes a bunch of virtual side roads and alleyways on the Internet to reach the game server. Most often the game server is physically quite far away from the game computer. The end result for the gamer is increased lag and more "Newb you got PWNed" heckling.
WTFast attempts to optimize the path that the game computer takes to the game server. Instead of taking the same path to the game server that neighbours without WTFast are taking, the game computer using WTFast is put onto the Internet Freeway. WTFast intelligently ensures the fastest possible path to the game server while playing MMO games. The result is a consistently more stable connection with significantly reduced latency; and of course praise from 12 year old gamers calling the gamer "L33T".
The results for WTFast really are amazing; online game latency can be reduced by as much as 60 to 90% in most cases. Most North American gamers can reduce their latency down to about 25ms to 100ms with WTFast. Overseas gamers can usually see their latency reduced to about 150ms to 300ms. An extreme example is some troops in Afghanistan who use WTFast. Normally their connection is horribly slow, around 4000ms. With WTFast the troops can reduce their WoW latency to a playable 1000ms – a significant difference! In addition to improving latency, WTFast also helps stabilize the game connection to reduce disconnects.
So how much of a difference does WTFast really make? In most cases WTFast can improve reaction time by about a half second or more. In fast-twitch situations this can make a big difference. When having to respond to an attacker, get someone healed just in time, or optimize attack rotations, it makes a world of difference. Imagine being in a real fist fight with someone and having to wait half a second before responding to an attacker. WTFast helps level the playing field with other gamers (or gives an advantage over gamers who are lagging).
What is nice is that WTFast offers a free download so the service can be tried for as long as desired before subscribing to WTFast. The caveat is that with a trial account players will be disconnected from the game every 20 minutes. To play uninterrupted, the gamer must pay the $5.99/mo subscription fee to use the service. This allows use of WTFast for any of the games that they support for a single charge. Considering the $14.99/mo fee to play most of these games, it is a fair price point.
WTFast currently supports only TCP based games such as World of Warcraft, Aion Online, Eve Online, Star Trek Online, Champions Online and Lineage 2 are examples. Basically any game that uses TCP ports to send game data is supported by WTFast. The other port type used by games is UDP. UDP is not currently supported by WTFast, but it is planned for a future release.
WTFast is only available for Windows based systems at this time. A Mac release is planned for the future.
Is WTFast safe? Gamers are typically paranoid when it comes to add-ons or any kind of software. WTFast is a digitally signed application reported as safe by Norton Safe Web. Aside from their website, WTFast can also be downloaded from FilePlanet and Tucows; these sites will only list downloads that are safe.
Ultimately WTFast is a fast proxy service – nothing is done to modify or alter your game data in any way. WTFast simply gives game data a better path to get to the game server. Proxies are commonly used by players who play from home, work, school and even troops overseas. Using a proxy to play is not against the terms of service for MMO games.
Here are some 3rd party reviews of WTFast:
RatePoint Reviews: http://ratepoint.com/seereviews/22641
"The Cure for WoW Lag": http://www.youtube.com/watch?v=YVeJkokEhuE
"Healing in 3.3 Busting Lag": http://www.theholypaladin.com/healing-in-3.3-busting-lag.php
MMOFury Review: http://mmofury.com/wow/reducing-wow-lag-mod-spotlight.html
Interview with WTFast Creator: http://www.youtube.com/watch?v=RshJe1kt4Bo
WTFast.com gets great results, to get an edge in most popular MMO games, this service is highly recommended. WTFast is free to try before subscribing.
For more information or to download a free WTFast trial, visit: http://www.WTFast.com/
Media Contact: Rob Bartlett – admin at WTFast dot com – 1-250-718-2315
# # #