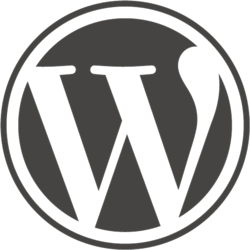 (PRWEB) July 29, 2012
WP Coupon has launched a new site design. The design is meant to address the needs of WP Coupon's customers.
Several key features have been added. The new design offers customers easy access to the site's pages through a clean and responsive navigation bar located at the top of the page. Access to the Gallery, Features, Purchase, and Contact pages has been improved remarkably. With the new navigation bar, customers are quickly able to identify and display the information required.
The site features a light blue layout that is now softer on the eyes and more distinct in its presentation. The color scheme allows users to easily identify points of interest on the page with less eye fatigue. The current theme, in addition to being clear and easy to read, has been updated for faster display and execution of navigation tasks. The result is an experience that is much snappier for the user.
The new Features page offers the customer a profitable glance into the benefits of the WordPress coupon solution WP Coupon provides. These benefits are now immediately and evidently understood. This allows the customer to expeditiously identify whether or not WP Coupon meets specific needs. The customer then has more time to focus on business.
The Purchase page has been streamlined. Packages are now shown to the right that highlight qualitative differences between various tiers of WP Coupon's product. To the left, a column has been added to share important information. The column identifies features that all packages share. It also addresses and highlights the changes from the old version of WP Coupon's system. An explanation of various acceptable forms of payment has now been added to present the customer with options long before purchase.
A customer gallery page has now been added to the site's main navigation area. It displays the end result of over 10 successful businesses that have employed WP Coupon's WordPress theme solution. The customer is now able to see the final design of these businesses that are based solely on WP Coupon's product.
The contact page has been refreshed to offer a variety of specific departments to contact. Information to contact WP Coupon's affiliate, sales, and customer support divisions has been updated and displayed on the left pane.
New coupons have been offered. The Elegant Themes coupon has been refreshed along with the Solostream coupon and the Woo Themes coupon.
The overall effect of the new design is an enhanced customer experience. The customer will now find the site much easier to use to accomplish tasks.