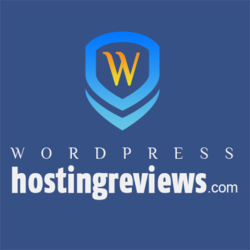 We moved the site over to WP Engine several months ago and have seen nothing but better performance all around.
Atlanta, Ga (PRWEB) February 09, 2012
WordPress Hosting Reviews (http://wphostingreviews.com) released their review of WP Engine. WP Engine is a WordPress specific hosting company that is stable and runs great. Read the full WP Engine Review (http://goo.gl/1G5AG)
WordPress Hosting Reviews has been very pleased with their experience at WP Engine. After they moved there several months ago the review explains that they have seen a significant boost in ranking and speed.
The review mentioned that WP Engine was incredibly fast. Saying that they have ended support for caching tools that used to speed up the sites. Since they moved to a new infrastructure their speeds have increased to be faster than caching tools.
Happy with the service, WordPress Hosting Reviews had very little to say that was negative about WP Engine. They pointed out that the price was pretty high for average WordPress users for hosting and suggest that it is meant more for the "Professional blogger".
Steven Johnson, Hosting Expert, said, "We moved the site over to WP Engine several months ago and have seen nothing but better performance all around. Our site is continuing to grow in traffic and the speed has remained at a constant. This provides us with the stability and security that makes our site better than others. We feel confident in our choice to use WP Engine".
About WordPress Hosting Reviews -- WordPress Hosting Reviews, established in 2008, is owned and managed by Intown Web Design of Atlanta, GA. The site was created as a place for WordPress users to post reviews and learn about the best WordPress hosting companies. It is a website that helps to the WordPress Hosting community. For more information: http://twitter.com/wphostingreview
About Intown Web Design (http://www.intownwebdesign.com) -- Located in Atlanta, Ga, they are a web design and development firm with a focus on creating functional websites for business. Clients range from startups to corporations traded on the NYSE. Founded in 2007, with a specialty in open source technologies including PHP, WordPress and WordPress. They have continued to expand their expertise into improving site performance, usability and search engine rankings.
# # #