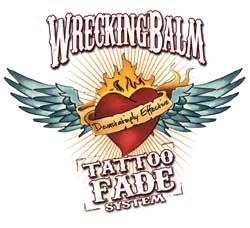 Preval Group is honored to be part of this event and happy to donate WreckingBalm® Tattoo Removal to support local families in Maine
(PRWEB) June 09, 2011
Preval Group recently donated a full 6 month supply of WreckingBalm® Tattoo Removal and Fade System to MAPS Worldwide's StepUP! Family Resources program auction event. The event will be used to help local homeless families in Portland and Bangor.
"On June 17th MAPS Worldwide and event co-chairs Stefan and Sarah Willimann will host a dinner and auction fundraiser at the Portland Harbor Hotel to benefit our StepUP! Family Resources program. StepUP! Family Resources provides homeless pregnant women and homeless families with shelter, transitional housing and case management. This full spectrum of services provides the support and resources to move from homelessness to self sufficiency. Preval Group has generously sponsored a table at the event and donated auction items, and for this we are very grateful. Thank you Preval Group for helping us raise much needed funds to help homeless Maine families," says Susan Greenwood, Communications Manager, MAPS Worldwide.
WreckingBalm® is the only in-home FDA approved hand held device for fading or removing unwanted tattoos. Discovered and formulated by two laboratories in over two-and-a-half years with a team of specialists, Doc Wilson has produced a simple process that just takes 3 minutes every other day. This unique system safely combines three technologies and two simple methods of skin exfoliation and removal. The first uses an FDA approved tattoo removal technology that gently, but effectively, removes the upper layers of the epidermis (outer skin layer). The second step uses a chemical serum that penetrates deep into the underlying lower layers, breaking up the cellular matrix in which the ink pigments are imbedded.
Basic knowledge of skin cell turnover and renewal is important to understand. It takes 4 to 6 weeks for cells to naturally regenerate and complete one cycle. This skin cell renewal process is the key as the ink injected cells work their way to the surface for removal. WreckingBalm® safely works not only to break up the ink pigments, but to expedite the process of removal. More aggressive removal methods generally cost more, can hurt more and have greater risks.
WreckingBalm® is designed for tattoo artists and clients to pre-fade old ink before working on cover-up tattoos; for doctors as pre-laser treatment phase minimizing the number of laser treatments achieving satisfied patients and referrals; and as a less invasive, affordable removal method for those searching for a safe effective alternative to other procedures to remove their tattoo.
"Preval Group is honored to be part of this event and happy to donate WreckingBalm® Tattoo Removal to support local families in Maine," says Bernard Willimann, Chief Marketing Officer, Preval Group.
For more information on MAPS Worldwide and the StepUP! Event please contact (207) 619-8305, email familycircles(at)maps-worldwide(dot)org or visit http://www.maps-worldwide.org.
For more information on WreckingBalm®, "Like Us" on Facebook or visit us at http://www.wreckingbalm.com.
Preval®, the parent company, is recognized as a progressive leader in specialty niche marketing and the maker of category leading health products sold in national retail pharmacy chains such as Walmart, CVS, Walgreens, online, and Direct Response. For more information about the company please visit http://www.prevalhealth.com.
Incorporated in 1999, Preval® is based in Maine with headquarters in Portland.
###