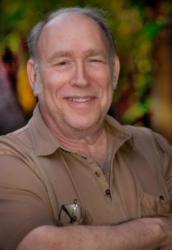 I believe in paying it forward. I had help in the beginning with my own career, so I would like to do the same for the new writers of today.
Hollywood, CA (PRWEB) August 30, 2012
He is currently working on no less than 4 books that will soon be released, he is the guest of Honor at the World Science Fiction Convention this weekend in Chicago but you can bet Mike Resnick will have a minute or two to answer a question should you ask.
Ever since coming on board as a judge 3 years ago in the international L. Ron Hubbard Writers of the Future contest, Mike can't stop giving advice to contestants and winners.
"He goes on the forum quite often", Brad Torgersen, 2009 winner and now contest forum webmaster stated, "and writers are blown away that Mike Resnick is answering their questions and giving them tips."
"I've seen him stay up until the wee hours of the morning talking to winners during the annual workshop week that the contest provides as part of its winning package," Torgersen continued.
Mike is no stranger to awards himself. According to Locus, speculative fiction's trade magazine, he is the all-time leading award winner, living or dead, for short fiction. He has won 5 Hugos (from a record 35 nominations), a Nebula and other major awards in the US, France, Japan, Spain, Croatia and Poland. He is the author of 64 novels, over 250 short stories, 2 screenplays and the editor of 40 anthologies. His work has been translated into 25 languages.
"I believe in paying it forward", Resnick said in a recent interview. "I had help in the beginning with my own career, so I would like to do the same for the new writers of today."
Each year the contest awards all winners with cash prizes, free travel and accommodations, week-long professional workshop, and guaranteed publication in their best-selling annual speculative fiction anthology, L. Ron Hubbard Presents Writers and Illustrators of the Future. Grand prize winners for writing and illustration will be announced at the annual awards ceremony to be held in April 2013 in Los Angeles.
About The Writers of the Future
Inspired by best-selling author L. Ron Hubbard, the merit-based Writers of the Future Contest was initiated 29 years ago to discover and encourage talented beginning writers of science fiction and fantasy.
For more information about the contest, please visit the website at http://www.writersofthefuture.com