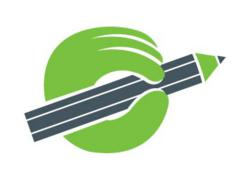 Many web marketers got away with putting subpar content onto their site,...now overhauling their content completely.
Lexington, KY (PRWEB) May 05, 2011
On February 24th of this year, Google introduced a major update that has been rocking the industry of internet marketing. Referred to as the Panda update, or Farmer update, the changes have affected the search rankings of numerous sites that were once leading the pack, even cutting traffic to some by half.
The effects of this update have been so extreme because of the content regulations required by the new platform. While web content was previously held to an average standard, at best, Panda requires higher quality to qualify for a higher rank. Many web marketers got away with putting subpar content onto their site, but now must make considerable improvements; some even require overhauling their content completely.
This dilemma is causing many companies to reach out to a professional content writing service to help them regain their position. Many new website owners are also taking note to set up their sites with the new requirements in mind.
ContentEqualsMoney has proven to be quite useful for this purpose, providing reputable content that holds up to the toughest standards. They staff educated writers, versed in many different types of web content, including press releases, site copy, blogs, newsletters, and white papers. Additionally, all of the writers are US-based, native English speakers, which is integral to producing high quality content.
In response to the increasing demand for content caused by the Panda update, ContentEqualsMoney is holding a promotion for new website content. The prize package will contain an impressive amount of copy, including 1,500 words of site content, 5 blogs or articles, one white paper of up to 3,00 words, 2 press releases, and a branding diagnostic. Parties interested in receiving this high quality content can enter the contest until May 20th, and the winner will be announced on May 25st. The work will be completed the week of Memorial Day.
To learn more about ContentEqualsMoney, their writing services, and the promotion, visit their website at ContentEqualsMoney.com.
# # #