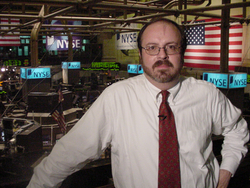 NewsBios has earned a reputation for generating fast, reliable, top-caliber content delivered with an unyielding commitment to customer care
Denver, CO (Vocus) July 13, 2010
Companies and public relations agencies that are short-staffed or downsizing their communications departments can now hire on-demand expert writers, editors and researchers for individual projects and one-time only assignments.
This new service from NewsBios.com features no-contract, on-demand results from a long-established professional team of experienced journalists and communications executives. Services include executive speeches and ghostwriting; news releases and annual reports; research and marketing reports; proofreading and content review; and all manner of presentations.
NewsBios provides media research services to global corporations. Its profiles service, available at http://www.newsbios.com, offers in-depth, professionally researched dossiers on more than 7,000 influential journalists. A companion service, http://www.newsbios-on-demand.com, offers a subset of its database for instant download, 24/7.
The NewsBios corporate writing and research service is structured like a virtual public relations temp agency. Communications executives can enlist the services of veteran corporate writers and researchers on short notice and even on weekends and holidays. Companies and agencies can grow or shrink their staff size as needed.
Dean Rotbart, founder and executive editor of NewsBios, personally supervises all on-demand project work. Rotbart is a one-time editor and award-winning columnist for The Wall Street Journal. He has served as a media relations advisor to numerous Fortune 500 companies and their CEOs.
"NewsBios has earned a reputation for generating fast, reliable, top-caliber content delivered with an unyielding commitment to customer care," Rotbart says. "Clients who turn to NewsBios for extra help in writing, editing and research can harness the experience and stability of a company that has been helping Corporate America for more than two decades."
Rotbart says that companies today require as much flexibility in staffing as possible. The NewsBios writing and research service allows businesses to maintain impeccable communications standards even when they can't otherwise afford to retain a full-time staff.
Companies and agencies interested in learning more about how NewsBios can complement their communications staff can contact Rotbart directly at 310-492-5858 or email him at the address adjacent to this news release.
Smaller businesses that are not yet able to employ internal communications professionals or a quality outside public relations agency are also invited to consult with Rotbart.
# # #