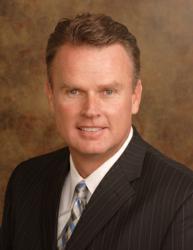 a family should be compensated for the emotional pain and suffering that comes with a loss of companionship
Salt Lake City, Utah (PRWEB) February 25, 2012
The law firm of Craig Swapp & Associates understands that, when a family member dies due to an unfortunate accident because of a negligent act of another person or business, the surviving family members face difficult burdens of financial and emotional hardships. The Utah-based law firm is dedicated to helping a family recover financially from the complex insurance and legal issues that accompany a wrongful death.
Says managing attorney Craig Swapp, "A successful wrongful death lawsuit requires the help of an experienced team of wrongful death attorneys, who know how to fully document the family's loss of earnings or wages, as well as other economic considerations. Our attorneys must then convince a jury, arbitrator or mediator that the responsible parties and their insurance companies should be responsible for those overwhelming costs."
In addition, Swapp explains, a family should be compensated for the emotional pain and suffering that comes with a loss of companionship and affection. "There may also be unpaid medical expenses related to the accident and death," he says, "in addition to funeral expenses."
With a wrongful death case, the firm's Spokane attorneys can help establish who is responsible for the wrongful death and insurance liability. Its Idaho lawyers can handle the often complex insurance and legal issues that accompany a wrongful death. Craig Swapp & Associates' Utah lawyers will assess the financial losses associated with a wrongful death and demand just compensation. "We can also protect the estate and prepare insurance claims for the family," adds Swapp.
Craig Swapp & Associates handles wrongful death and serious personal injury cases, including vehicle or pedestrian accidents, animal attacks, dangerous drugs, and defective medical devices. For more information about Craig Swapp & Associates' offices in Utah, Idaho and Washington, please visit Craig Swapp & Associates' website, or call 1-800-404-9000 for a free consultation.
###