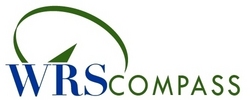 WRScompass is proud to be working on such a diverse portfolio of ARRA funded projects
New York, NY (PRWEB) April 8, 2010
On Tuesday, April 6th, WRScompass presented at the Madison Williams "Hazwaste Forum 2010" at the University Club in New York City, an event convened by Madison Williams and Company LLC, an integrated capital-markets and advisory firm. The "Hazwaste Forum 2010" is a daylong conference highlighting the economic opportunities created through the proper handling and disposal of hazardous wastes.
WRScompass presented on the "Your Stimulus Dollars at Work" panel, where WRSC discussed its partnerships on 6 American Recovery and Reinvestment Act (ARRA) funded projects totaling awards of $41.2 million dollars and creating an estimated 200 jobs.
"WRScompass is proud to be working on such a diverse portfolio of ARRA funded projects, both in skill set and geographical location," states CEO, Kathleen Shanahan, "our talented team and national presence gives us an ability to operate on varying projects while applying sustainable solutions to each site."
With approximately 75% of ARRA funds yet to be assigned to prospective projects, WRSC looks forward to competing and winning on more projects in the near future.
About WRScompass
WRScompass is a 25-year old environmental remediation, geotechnical and civil construction company based in Tampa, Florida. The company employs an experienced, highly skilled technical and professional workforce of 600. With a nationally recognized safety program and its cleanNgreen sustainable remediation initiative, WRScompass offer its customers the dynamic and reliable team they need.
For more information on WRScompass, please visit http://www.wrscompass.com
For more information on the American Recovery and Reinvestment Act, please visit http://www.recovery.gov
###