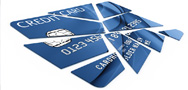 Wadwhani & Shanfield are an experienced law firm. They have hundreds of satisfied clients who have saved hundreds of thousands of dollars of debt.
Sherman Oaks, Ca (PRWEB) April 20, 2012
The lawyers at W&S will contact creditors in an effort to negotiate with them. They will offer a lesser amount than what is owed to the creditors. In exchange for a lower payment, the creditors will promise to release the claim. This prevents having to pay more money to the creditor. The creditor no longer has a claim and can't say they are still owed money later. The amount paid will be less than is even owed. Creditors would rather get some money than none at all, which is why they will usually negotiate with the lawyers at Wadwhani & Shanfield.
Wadwhani & Shanfield are different than other law firms who settle debts. The others charge clients a percentage of the amount of money that they owe. They claim the amount of work to be done is directly tied to the amount of money the client owes. W&S Bankruptcy Attorneys says this is a fallacy and charges differently. They receive a percentage of the money they save their client. This ensures they will work as hard as possible to save as much money as possible. Wadwhani & Shanfield feel the amount of money saved, represents how hard they worked.
Debt settlement isn't easy. Each creditor works differently. Some will settle easily, while others will go straight to a collection agency. Sometimes it will be difficult to find out exactly where the claim is, since it often gets shifted from department to department, or from business to agency. The creditors have to be persuaded to settle for a decent amount, and this takes knowledge and experience.
Wadwhani & Shanfield are an experienced law firm. Hundreds of satisfied clients have saved hundreds of thousands of dollars of debt. Widespread knowledge of the way debt settlement works makes Wadwhani & Shanfield the best. They know how to work with the creditors and get them to agree to the best possible settlement to save the most money possible. The law firm does not only handle credit card settlement. WS Bankruptcy Attorneys also provides services in the areas of asset and estate planning. When looking for a bankruptcy attorney Los Angeles is one location where you can find Wadwhani & Shanfield.
Anyone seeking a bankruptcy lawyer Sherman Oaks or a bankruptcy attorney Lancaster can look no further than the law firms of Wadwhani & Shanfield. With four Southern California locations to assist their clients needs.