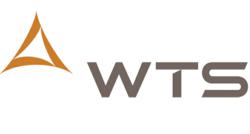 At WTS, we have recovery solutions that ensure a company's applications and related business operations are recoverable no matter what type of interruption occurs.
Seattle, WA and Denver, CO (Vocus/PRWEB) March 24, 2011
WTS, Inc., a provider of managed disaster recovery and IT infrastructure services for IBM i environments running on IBM Power Systems, announced they will attend and exhibit at Spring World 2011.
Spring World 2011, hosted by Disaster Recovery Journal, will feature disaster recovery and business continuity experts in more than 40 educational sessions, workshops and courses. The conference theme "Successful Strategies for Complex Decisions" will be supported by recognized industry experts, daily networking events, exhibit hall opportunities that showcase solutions and services for the attendees charged with meeting corporate compliance, as well as mock exercises. Attendees will depart with a greater awareness of the requirements for business continuity in the face of disaster, and the tools to successfully implement recovery solutions.
"WTS will be attending Spring World 2011 to connect with the DR community, at a time when recent natural calamities have put disaster recovery at the forefront of many companies' thinking," said Richard Dolewski, Chief Technology Officer and Vice President of Business Continuity Services for WTS. "At WTS, we have recovery solutions that ensure a company's applications and related business operations are recoverable no matter what type of interruption occurs."
Dolewski's book, System i Disaster Recovery Planning, is available from MC Press and Amazon.com. Richard and his teams have supported over 18 computer room disaster recovery events and conducted over 250 disaster recovery tests over the course of the last 20 years. He is responsible for WTS' portfolio of recovery services including Recovery Plan consulting, iSeries Disaster Recovery solutions, Highly Available Systems, and customized Business Continuity solutions designed for Oracle's JD Edwards software customers.
WTS will exhibit at the show and talk with customers about its managed disaster recovery service that provides organizations with a backup and recovery assessment, a full recovery as part of the assessment, documentation for a businesses recovery plan, and WTS equipment for future recovery needs. WTS has achieved its leadership position by focusing on customer satisfaction and delivering advanced technology solutions to companies running IBM's iSeries or xSeries servers.
About WTS
WTS, Inc. is the leading provider of hosting, managed disaster recovery, and IT infrastructure services for Oracle's JD Edwards EnterpriseOne, JD Edwards World, and IBM iSeries products. WTS customers benefit from an industry-leading and proven solution that increases efficiency, enables business and technology change, and reduces IT risk. Founded in 1997, WTS is a privately held corporation with headquarters in Seattle, Washington, a regional office on the Oracle campus in Denver, Colorado, and data centers in Tukwila, Washington and Denver, Colorado. Additional information about WTS is available at http://www.wts.com.
About Disaster Recovery Journal
Disaster Recovery Journal (DRJ) delivers how-to, in depth knowledge into business continuity planning. This unique ability to take readers further inside the issues has made DRJ the #1 read business continuity publication in the world, one with a circulation and audience that consistently dominates the business continuity magazine field. Add to this strength that we have consistently higher ad recall than our competitors in every major advertising category and the DRJ advantage becomes clear. For more information about Disaster Recovery Journal, visit http://www.drj.com.
Contact:
Ward Quarles
Director, Marketing & Communications
WTS, Inc.
1100 Olive Way, Suite 1100
Seattle, WA 98101
wquarles(at)wts(dot)com
303.996.3410
© 2011 WTS, Inc. All rights reserved. WTS and the WTS logo are trademarks of WTS, Inc. Oracle is a registered trademark of Oracle Corporation and/or its affiliates. IBM, System i and i5/OS are trademarks or registered trademarks of International Business Machines Corp.
###