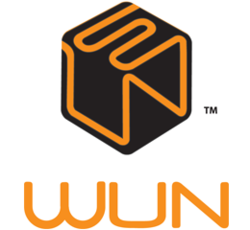 El Segundo, CA (PRWEB) August 23, 2012
Wun Systems Inc., a workspace technology provider with headquarters in El Segundo CA, and New York, NY, recently announced business-class SIP Trunking service as its newest offering to workspace providers. WUN's SIP Trunking saves business center owners and operators money on all their business communications, increases their return on investment, and benefit from unlimited local and long distance calling— all without the cost of switching their existing PBX equipment.
"WUN's SIP Trunking is so much more than an on-premise dial-tone," explains Dale Hersowitz from WUN Systems. He continues, "It supports virtually any office PBX, whether you have a legacy or IP-based system. It delivers rich HD voice quality, and allows you to keep your current phones, saving you time and replacement costs." WUN's SIP Trunking integrates with business center enterprise authentication systems and provides caller identification, call retrieval and blocking. It enables clients to take the calls that bring business and filter the interruptions.
WUN's SIP Trunking gives business centers a flexible VoIP dial tone solution that can be tailored to meet the needs of virtually any size business. With low up-front costs and rapid deployment, WUN's SIP Trunking delivers instant savings to business centers.
"We're excited to offer business centers WUN's SIP Trunking," says Hersowitz. WUN's SIP Trunking gives workspaces a flexible services and pay-as-you-grow flexibility. Executive workspaces can keep their existing phone numbers, phones, and phone systems. Hersowitz continues, "Workspaces can use as much or as little service their business requires. WUN's pay-as-you-grow approach offers maximum flexibility and ensures that workspace owners and operators never pay for capacity they don't need."
Additionally, WUN's SIP Trunking allows business centers to add multiple phone numbers with multiple area codes. This gives local access numbers to workspace clients in more than 7,000 rate centers across the US.
Unlike traditional phone lines that allow one call per line, WUN's SIP Trunking offers the flexibility of unlimited calls. With WUN's non- blocking service, calls will never again be missed.
WUN's SIP Trunking connects workspaces' IP- enabled phone system to the Public Switched Telephone Network (PSTN). WUN delivers high quality digital voice service nationwide and works with Tier 1 providers to ensure the highest- quality service.
About
WUN Systems provides workspaces with data, telephone systems, VoIP, WiFi, Internet, security and cloud services designed specifically for executive suites in over 80 cities across North America. WUN Systems' voice and cloud-based technology products enable workspace providers to deliver enterprise-grade products and services to executive suite clients. For more information, please call WUN at 877-986-2801 or visit their website http://www.wunsystems.com