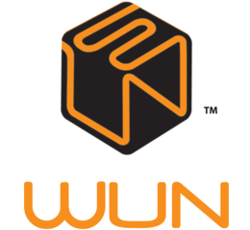 Santa Monica, CA (PRWEB) August 28, 2012
WUN Systems, Inc. a workspace technology provider with headquarters in El Segundo CA, and New York, NY, recently announced the addition of its newest client, Real Office Centers. Real Office Centers offers unique, socially conscious spaces that complement its members' ideals and aesthetics. Real Office Centers ensures positive and professional solutions to their clients' daily business needs, providing both its members and their members' clients an enjoyable and productive business experience.
Dale Hersowitz from WUN Systems, Inc. says, "We couldn't be more excited and pleased to have ROC as a new client and offer them the best technology available for workspaces. ROC understands that the collaborative office environment is emerging as a preferred way of doing business. We're honored to provide ROC with the latest workspace technology, including data, telephone systems, VoIP, WiFi, Internet, security and cloud services."
Real Office Centers provides a classic contemporary design and "Open Source Environment." Their business model is client driven, allowing workspace tenants to focus on their core competencies while ROC takes care of the rest. "ROC has a very similar business model to WUN Systems. WUN Systems understands the importance of providing clients outstanding service and value" continues Hersowitz.
In addition to offering its members the latest data, VoIP, Internet and cloud services through WUN Systems, Real Office Centers provides its members a staff that is thoroughly experienced and trained in the shared office environment. Each member of ROC's team is carefully selected based on their expertise and temperament. Real Office Centers has workspace locations throughout Southern California, including Newport Beach, Downtown San Diego, La Jolla, and its newest location, Santa Monica.
About
WUN Systems provides workspaces with data, telephone systems, VoIP, WiFi, Internet, security and cloud services designed specifically for executive suites in over 80 cities across North America. WUN Systems' voice and cloud-based technology products enable workspace providers to deliver enterprise-grade products and services to executive suite clients. For more information, please call WUN at 877-986-2801 or visit their website http://www.wunsystems.com