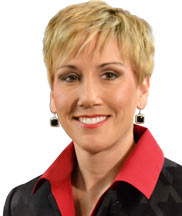 Coming home is undoubtedly a joy in itself, but it's a fact that our soldiers are still being injured in Iraq conflicts every day, and many will return home facing permanent disabilities.
Parkersburg, WV (PRWEB) August 17, 2011
If President Obama's troop withdrawal plan continues as scheduled, roughly 46,000 troops will be returning home from Iraq by December 31, according to a recent Washington Post article.
That would mean a joyous reunion for many American families going into the New Year, but thousands of the Iraq war Veterans may also be forced to confront the emotional and physical battle scars they sustained during their tours of duty, says West Virginia attorney Jan Dils, whose law firm focuses exclusively on helping disabled Veterans and family caregivers with disability claims.
"Coming home is undoubtedly a joy in itself, but it's a fact that our soldiers are still being injured in Iraq conflicts every day, and many will return home facing permanent disabilities," Dils explains.
"And that doesn't include only physical wounds. Hundreds of thousands of Veterans also suffer from psychological injuries such as post-traumatic stress disorder, or PTSD, which often results from being injured or seeing comrades in battle suffer from a blast."
The U.S. Department of Veterans Affairs provides disability benefits to Veterans and their families to aid in the support and care of someone with a service-related disability. But filing Veterans disability benefits claims can be overwhelming for troops who are readjusting to life after months or years of service, Dils says.
"There are initial Veterans' claims forms that require obtaining significant documentation, and then long waiting periods before they receive notification of whether they will receive any type of compensation," the attorney explains. "A good portion of Veterans are denied on the first go-round, or they get less than they deserve given the severity of the disability."
That's when an experienced lawyer and claims representative can help, Dils says.
"Lawyers understand the red tape and know how to work within the system," she says. "With the influx of claims coming from soldiers who have already returned home from Iraq and Afghanistan, wait times are long and appeals processes can take even longer.
"Retaining legal counsel cannot guarantee more compensation for disabled Veterans, but attorneys can make sure that the process is done right."
More than 3.2 million Veterans currently receive disability compensation, according to 2010 statistics from the Veterans affairs department. In 2003, when troops initially entered Iraq, there were 2.4 million Veterans receiving disability benefits.
"Those numbers will only increase," Dils says. "Some of our clients already have wait times of six months or more before they even know if their Veterans claims are approved. There is a very real concern among legal counsel about how to make sure these families receive the support they deserve."
For many wounded Veterans and those who battle the emotional wreckage of war, a family member must quit a job in order to become a caregiver for the Veteran, who may not be capable of caring for himself or herself any longer.
"Take the case of a Veteran who comes home with a traumatic brain injury, or TBI, which some call the signature injury of the Iraq war," Dils says. "Depending on the severity of the injury, family caregivers may be faced with full-time care for someone who cannot walk, talk, or behave the way they would have before the accident.
"Couple that with the loss of income that comes with taking on a family caregiver role. Those families need Veterans disability benefits more than ever," she says. "Those are the people who desperately need an attorney's assistance. That's who we aim to help."
About Jan Dils, Attorneys at Law, L.C.
Jan Dils, Attorneys at Law, L.C., focuses exclusively on helping individuals with disabilities get the financial help they deserve from the government by seeking benefits from the Department of Veterans' Affairs and the Social Security Administration. The firm features West Virginia offices in Charleston, Parkersburg, Huntington, Logan and Beckley and one office in Charlotte, North Carolina. To learn more about Veterans' benefits and Social Security disability benefits, contact the firm by calling (877) 838-3726 or using its online form.
###