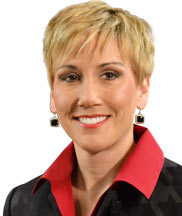 Long delays can be very difficult for Veterans who need those benefits to survive.
Parkersburg, WV (Vocus/PRWEB) April 08, 2011
With growing demand for disability benefits threatening to cause longer delays in the Department of Veterans Affairs' handling of claims, Veterans need legal assistance more than ever, West Virginia lawyer Jan Dils said today.
Dils spoke in reaction to VA Secretary George Shinseki's speech at the annual meeting of the American Legion in Washington, D.C. Shinseki said the number of Veterans receiving VA health care and benefits could soon reach 8.6 million, frustrating the VA's efforts to cut down on its claims backlog.
"Veterans are already facing long delays in getting decisions on their disability claims, and based on the Secretary's remarks, it's only going to get worse in the years ahead," Dils said. "Long delays can be very difficult for Veterans who need those benefits to survive."
"That's why it's important for Veterans to work with an experienced Veterans' benefits attorney or claimant representative who can help them avoid common roadblocks that can make these long delays even longer."
Veterans' disability payments are provided to Veterans who have injuries or diseases that were incurred or aggravated while on active military duty. Examples of Veterans' disabilities include fibromyalgia, post-traumatic stress disorder (PTSD), traumatic brain injury (TBI) and toxic exposure (including Agent Orange and other herbicides).
Due in part to recent conflicts in Iraq and Afghanistan, disability benefits claims have soared in recent years. In 2008, the VA received 719,000 claims, the Government Accountability Office reported. In his speech last week, Shinseki said that number could soon hit 1.5 million.
"The growing demand, unfortunately, is putting a strain on the VA's resources and their ability to process and make decisions on these claims in a timely manner," said Dils, the founder of Jan Dils, Attorneys at Law, L.C., which assists physically and mentally disabled Veterans from its offices in West Virginia and North Carolina.
"However, the delays can also be attributed to the complexity of the claims process, which is getting more bureaucratic right at a time when the VA is getting flooded with service-related disability claims," Dils said.
An experienced Veterans' claims attorney or claimant representative can help a Veteran avoid roadblocks that delay the process by making sure applications are thoroughly and accurately prepared, including compiling all relevant medical information, and by representing Veterans in appeals, Dils said.
"We believe that it's important for Veterans to have someone at their side who will make sure their claim proceeds as smoothly as possible and who will stand up for their rights," Dils said.
About Jan Dils, Attorneys at Law, L.C.
Jan Dils, Attorneys at Law, L.C., focuses exclusively on helping individuals with disabilities get the financial help they deserve from the government by seeking benefits from the Department of Veterans' Affairs and the Social Security Administration. The firm features West Virginia offices in Charleston, Parkersburg, Huntington, Logan and Beckley and one office in Charlotte, North Carolina. To learn more about Veterans' benefits and Social Security disability benefits, contact the firm by calling (877) 838-3726 or using its online form.
###