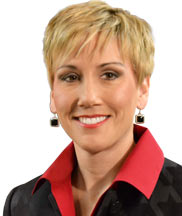 Veterans manage these symptoms as best as they can, but more research into the nature of the disease and its causes could create better treatment opportunities for sufferers.
Parkersburg, WV (PRWEB) September 26, 2011
The results of a study published this week by environmental health researchers evaluates the types of toxic exposure faced by Veterans with Gulf War illness, and it will hopefully encourage other medical experts to do similar research, West Virginia Veterans' benefits attorney Jan Dils said today.
The article appears in the journal Environmental Health Perspectives and reports that troops were exposed to different toxins depending on if they served in the front lines or in support roles during the 1991 Gulf War.
Forward-deployed troops were exposed to anti-nerve agent pills and Scud missiles, whereas those behind the scenes were commonly in contact with pesticides, according to the study.
Around 25 percent of the 700,000 Veterans with Gulf War illness are plagued by symptoms including chronic headaches, widespread pain, memory and concentration problems, persistent fatigue, gastrointestinal problems, skin abnormalities and mood disturbances, Dils said.
"Gulf War illness can be a truly disabling disease," said Dils, whose law firm helps Veterans with disability claims in West Virginia and across the country. "Veterans manage these symptoms as best as they can, but more research into the nature of the disease and its causes could create better treatment opportunities for sufferers.
"It could also provide insight into the most dangerous toxins used in chemical warfare so that other avenues could be explored to protect soldiers who continue to serve in the Gulf War," the Parkersburg attorney added.
Over 110,000 Gulf War Veterans – which the U.S. Department of Veterans Affairs classifies as those who participated in Operations Desert Storm, Desert Shield, and a subsequent stabilization period during the early 1990s – are currently receiving VA health care, according to a February report from the VA. That includes treatment for the symptoms of Gulf War illness and other related conditions.
"Unfortunately, those numbers continue to grow, and the VA program is overloaded with Veterans' claims," said Dils. "That can make it very difficult for Veterans to receive disability benefits they deserve, so they don't get the treatment and services they are entitled to."
But the administrative backlog is only one of the problems Veterans face. It's not easy to apply for disability benefits in the first place, and many times Veterans must go through a lengthy appeals process, Dils said.
"That's not to mention that these men and women, who have chosen to serve the country at great personal peril, are often very sick," she said. "Many times their families cannot take up the cause on their own. That's where a Veterans' benefits attorney and claims representatives can step up and help, particularly because egregious cases may end up in the Court of Appeals for the Federal Circuit or the U.S. Supreme Court."
Environmental health results like the ones published this week have the potential to provide vital information about how toxins affect soldiers' bodies. Previous research has focused on exposure to anthrax shots, depleted uranium and psychological issues, but less so on exposure to anti-nerve-agent pills and insecticides.
"The important thing is to build a body of knowledge that examines the medical consequences of military service," Dils said. "That can educate all of the interested parties – the disabled Veterans and their families, doctors, scientists, the federal government and even lawyers – to provide services that will benefit the country and honor Veterans for their contributions."
About Jan Dils, Attorneys at Law, L.C.
Jan Dils, Attorneys at Law, L.C., focuses exclusively on helping individuals with disabilities get the financial help they deserve from the government by seeking benefits from the Department of Veterans' Affairs and the Social Security Administration. The firm features West Virginia offices in Charleston, Parkersburg, Huntington, Logan and Beckley and one office in Charlotte, North Carolina. To learn more about Veterans' benefits and Social Security disability benefits, contact the firm by calling (877) 838-3726 or using its online form.
###