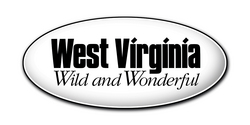 Nothing compares to the Mountain State's beautiful landscape in the fall
Charleston, W.Va. (Vocus) September 4, 2008
As the summer heat fades away and is replaced with the fresh possibilities of fall, the West Virginia Division of Tourism offers travel ideas to highlight the best of the upcoming season.
"Nothing compares to the Mountain State's beautiful landscape in the fall," said Commissioner of Tourism Betty Carver. "The pleasures of fall - the rustling of leaves, crackle of a bonfire, pumpkin picking and carving, hayrides, crisp apples and hot cider - can be found throughout the state. Visitors to West Virginia are able to take in fall events and activities that celebrate the season, as well as many recreational opportunities all situated in a picturesque setting."
Approximately 80 percent of the state is covered by forests, so there will be plenty of fall foliage to see. Visitors can plan their leaf-peeping vacations to West Virginia usually from late September to late October.
Here's a list of attractions and activities to get visitors started for fall. Information on fall events and attractions also is available by calling the Tourism hotline at 1-800-CALL WVA, visiting http://www.wvtourism.com or stopping by any Welcome Center throughout the state.
Driving tours to capture brilliant foliage
Whether visitors take a week's vacation to explore different regions of the state or plan a weekend road trip closer to home, they are sure to see some of the best fall foliage in the country.
Five tours - Scarlet Heartland, Mountain Magic, River Reflections, Southern Accents and Golden Getaway - offer routes and approximate dates for peak leaf-peeping in different regions. To plan a fall foliage driving trip, call 1-800-CALL WVA or visit http://www.wvtourism.com. For the latest fall color reports starting in late September, visit http://www.wvforestry.com.
Fall outdoor recreation
Just as the trees lose their leaves in preparation for winter, the U.S. Army Corps of Engineers unleashes water from Summersville Lake, dropping its levels by 77 feet. This release ensures the best whitewater rafting conditions for Gauley Season. The season begins on Sept. 5 and runs every Friday through Monday until Oct. 6, and also Oct. 11, 12 and 19. Day and night river trips can be planned by area outfitters. The upper half of the river boasts class III-VI rapids, while the lower maintains class III-IV rapids.
Of course, whitewater rafting isn't the only outdoor activity to take part in during the fall. West Virginia offers an abundance of recreational opportunities like hiking, biking and horseback riding. From extreme to mild adventures, the Mountain State provides an ideal escape while the trees change their hues.
For more information on outdoor recreation, visit wvriversports.com or http://www.adventuresinwv.com.
Trout fishing in West Virginia - It's not just a sport for spring
The cool weeks of October provide a rewarding opportunity to catch a trophy trout. In 2008, the West Virginia Division of Natural Resources will conduct its annual fall trout stocking Oct. 14 - 24 (weekdays only). During those days, approximately 40,000 pounds of trout will be stocked in 25 streams and nine lakes. As much as 10 percent of the trout stocked are brood trout, older fish. That's good news for anglers, because these brood trout are big, some of them trophy size.
Fall trout stocking also coincides with the opening of several of West Virginia's small game seasons, including those for squirrel, woodcock, grouse and raccoon, as well as archery seasons for bear, deer and wild boar. This offers people a chance to hunt in the morning and fish in the afternoon. More information about the fall trout stocking season, including a list of the waters that are scheduled for stocking, is available by calling the DNR Wildlife Resources Section at (304) 637-0245 or (304) 558-2771 or online at http://www.wvdnr.gov. Fishing licenses may be purchased online at http://www.wvfish.com.
Cool events and "spooktacular" fun
Autumn is rich with an assortment of festivals and events. Among the events is the Preston County Buckwheat Festival, where a multitude of buckwheat cakes and sausages are served every day; the Golden Delicious Festival that celebrates the state fruit; and the Mountain Heritage Arts & Crafts Festival in the Eastern Panhandle that showcases the state's handmade crafts and heritage. For more events, call 1-800-CALL WVA or visit http://www.wvtourism.com.
The only trick to treating your family to Halloween fun in West Virginia this fall is choosing from the many options available. "Spooktacular" attractions lurk in every region of the state, ready to scare up some holiday spirit. Roam the halls and cells that once housed many of the nation's most dangerous criminals at the Moundsville Prison. Discover the Mothman legacy that started nearly 40 years ago. It still has a strong hold on the small community of Point Pleasant and the thousands of residents and visitors who have searched for him. Enjoy family fun at a corn maze or pick a pumpkin at places like Cooper Farms in Milton or Old MacDonald's Pumpkin Patch and Corn Maze in Inwood. Take a haunted ghost tour of cities with high paranormal activities like Beckley, Parkersburg, Lewisburg, Wheeling or Harpers Ferry. For details on popular Halloween haunts, visit http://www.callwva.com/hauntings.
CONTACT: Tricia Sizemore
304-558-2003, ext. 319
E-mail: tricia.t.sizemore @ wv.gov
# # #