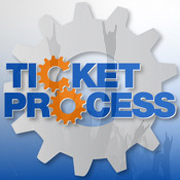 The site charges no additional ticket fees and guarantees the satisfaction of the customer.
(PRWEB) July 08, 2012
WWE front man Vince McMahon has steadily ratcheted up the action and entertainment level of his live WWE shows over the course of the past 30 years. The current versions feature some of the most awesome displays of raw physical strength and impressive modern technologies that the entertainment industry has to offer. Those that are interested in securing their WWE tickets to one of the many events that remain on the 2012 touring schedule should visit TicketProcess.com immediately.
The WWE tour is mobile, popular and slated to visit dozens of North American cities before the end of the calendar year. The annual Money in the Bank Main Event takes place in Phoenix on the evening of July 25th, and the energy levels inside of the US Airways center will certainly be off of the charts. For those that are not familiar with the unique and creative setup, the chance at immediate riches and WWE opportunities is safely tucked into a briefcase that is suspended about 20 feet above the canvas. It can only be accessed by way of a ladder, refined wrestling skills and a steely determination. Fans should be aware that WWE Tickets to that event and many others in the upcoming months are selling out fast.
Many of the upcoming live WWE Events are installments of the wildly popular R.A.W. and SmackDown World Tours, which visit France, England, Germany, Taiwan and a handful of other countries throughout November. For the next four months, cities all over the United States will be treated to full-throttle action featuring the greats of the WWE. The Phillips Arena in Atlanta will play host to the always colorful and violent Hell in a Cell installment of the WWE annual tour, and those in the capital of the South will be treated to a night that few in attendance are soon to forget.
TicketProcess.com has earned their place atop online ticket brokering by following some rules that seem logical but are rarely implemented in the Internet age. The website believes in freeing the customers of the burdens of surcharges and the worry of any problems that might arise. The site charges no additional ticket fees and guarantees the satisfaction of the customer. In short, those looking for WWE tickets at excellent prices should beat a direct path to TicketProcess.com. For the latest website news and notes, follow TicketProcess.com on facebook or access the site using the latest mobile apps for iPhone and Android. Other popular sports events for 2012 include
NFL Football tickets & 2012 MLB Baseball tickets.