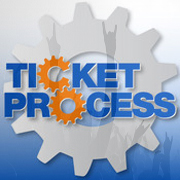 Ticketprocess.com offers low price tickets, with their industry leading 125% guarantee! Find Free app in iTunes, Android Marketplace, and mobile web.
(PRWEB) August 18, 2012
WrestleMania 29 looms in the distance like a gigantic present addressed to WWE fans all over North America and beyond. The ribbon will not be undone until Sunday, April 7th of next year, but ticket super-site http://www.TicketProcess.com is about to give their many satisfied and loyal customers a chance to get in on the action as well as big savings on all WWE Tickets. Many tickets to WrestleMania 29 are available for incredibly low prices at TicketProcess.com, so folks interested in securing a seat to one of America's most thrilling live sporting entertainment events can and should act now.
WWE President and majority owner Vince McMahon has been wildly successful in turning his small East Coast collection of wrestlers into the world's single most popular sporting entertainment league over the course of the past 30 years. The live events are known for incredible pyrotechnics and lighting effects, top-flight athletes with stunning physiques and a series of matches that offer up a little bit of everything to the live audience over the course of about three hours.
The WrestleMania brand was woven into the very fabric of American society during the 1980s, when larger-than-life wrestlers such as Andre the Giant and Hulk Hogan engaged in epic battles, the likes of which the general sporting public had never seen before. WrestleMania 3 was a landmark event headlined by Hulk Hogan's body slam of Andre the Giant, which was a physical feat that was almost surreal and a move that led to Hogan being crowned the WWE Champion. Fast forward to the present, and the action is even more intense and entertaining.
Plotlines have been unfolding in recent weeks that would suggest a few legends of the game, such as The Rock and Stone Cold Steve Austin, will be making their presence felt at WrestleMania 29, and the possibility of former greats sharing the ring with some of the current stars has the WWE fan base buzzing.
CM Punk got past Chris Jericho in the most recent WrestleMania, which basically secured his inclusion in next April's main event. Rumors have circulated regarding a matchup between The Rock and CM Punk, which would certainly excite fans of all ages. The Rock defeated John Cena in WrestleMania 28, which seems to be a perfect lead-in to him facing CM Punk, who is currently sitting atop the very talented heap of WWE professional wrestlers. Whatever the matchups end up being come next April 7th, the event is sure to be an intense and highly memorable night of sporting entertainment. Be sure to look for savings and discount the site is currently offering on cheap concert tickets.