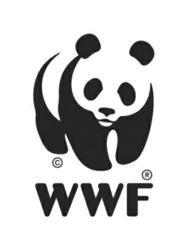 The science is clear: we need to be smarter about how we use our finite natural resources.
Washington, D.C. (PRWEB) May 14, 2012
Humanity's ever-growing demand for natural resources is putting huge pressure on the planet's biodiversity and threatening our future security and well-being, according to the Living Planet Report 2012, released today by World Wildlife Fund (WWF).
The report measures the health of 9,014 populations of more than 2,600 species - a thousand more populations than had been monitored by previous editions. This data, which creates the Living Planet Index (LPI), is presented in the report alongside updated global ecological and water footprint data.
The biannual report examines the ecological state of the planet and is produced in collaboration with the Zoological Society of London and the Global Footprint Network. The report is being launched just five weeks before nations, businesses and civil society gather in Rio de Janeiro for the UN Conference on Sustainable Development (Rio+20 ). Twenty years after the first Earth summit, this meeting is a key opportunity for global leaders to reconfirm their commitment to creating a sustainable future.
"It's taken a near meltdown of our economy for our nation to finally have a thoughtful conversation about our national debt. It's time for us to have that same kind of conversation about our ecological debt, because right now we're living beyond our planet's means." said Colby Loucks, Director of Conservation Science, WWF. "The science is clear: we need to be smarter about how we use our finite natural resources."
Major findings:

Global biological diversity has declined 28 percent since 1970. Sixty percent of this decline has taken place in the tropics. Tracked populations of freshwater tropical species have fallen by nearly 70 percent – greater than any species' decline measured on land or in our oceans.
It is currently taking 1.5 years for the Earth to regenerate the renewable resources and to absorb the carbon emissions produced that people use within one year. Globally, if people continue to consume the planet's resources at the current rate, by 2030 humanity will need two planets worth of resources to support the world's population.
Global water use for agriculture has increased substantially. 2.7 billion people live in areas that experience severe water shortages for at least one month of the year. The land area under formal irrigation has increased 21 percent in 20 years. Irrigation accounts for 70 percent of water taken from rivers and underground reserves. Crops are responsible for 92 percent of the human Water Footprint.
The U.S. has the fifth largest Ecological Footprint per person in the world. If everyone in the world lived like the average U.S. resident, then humanity would need more than four Earths to keep up with humanity's consumption and carbon emissions. If everyone lived like the average resident of Indonesia, for example, only two-thirds of a planet would be needed.
The top 10 countries with the biggest Ecological Footprint per person are: Qatar, Kuwait, United Arab Emirates, Denmark, the US, Belgium, Australia, Canada, Netherlands and Ireland.
BRIICS and middle-income countries have increased their per capita footprint. Some of the world's most rapidly growing economies and middle-income countries have increased their per capita footprint by 65 percent since 1961. These countries are expanding more rapidly than high-income countries and face increased sustainability challenges.
This year's report was launched from the International Space Station by Dutch astronaut André Kuipers, who provides a unique perspective of the state of the planet from his ongoing European Space Agency mission saying that "while there are unsustainable pressures on the planet, we have the ability to save our home, not only for our benefit, but, above all, for generations to come."
"This report is like a planetary check-up and the results indicate we have a very sick planet," said Jonathan Baillie, Conservation Programme Director with the Zoological Society of London. "Ignoring this diagnosis will have major implications for humanity. We can restore the planet's health, but only through addressing the root causes, population growth and over-consumption."
"Growing external resource dependencies are putting countries at significant risk. The ecological crisis is becoming a driver for our growing economic pains," said Mathis Wackernagel, President of the Global Footprint Network. "Using ever more nature, while having less is a dangerous strategy, yet most countries continue to pursue this path. Until countries begin tracking and managing their biocapacity deficits, they not only put the planet at risk, but more importantly, themselves."
While these findings are concerning, The Living Planet Report outlines a number of solutions needed to reverse the declining Living Planet Index and bring the Ecological Footprint down to within planetary limits. These are set out as 16 priority actions, and include improved consumption patterns, putting an economic value on natural capital, and creating legal and policy frameworks that manage equitable access to food, water and energy – particularly at the upcoming Rio+20 Earth Summit.
"The challenges underlined in the Living Planet Report are clear," said WWF International Director General Jim Leape. "Rio+20 can and must be the moment for governments to set a new course towards sustainability. The meeting is a unique opportunity for coalitions of the committed – of governments, cities and businesses – to join forces and play a crucial role in keeping this a living planet."
Note to editors: Photos, video, and graphics available upon request.
About ZSL
Founded in 1826, the Zoological Society of London (ZSL) is an international scientific, conservation and educational charity: our role is the conservation of animals and their habitats. ZSL runs ZSL London Zoo and ZSL Whipsnade Zoo, carries out scientific research in the Institute of Zoology and is actively involved in field conservation in over 50 countries worldwide. http://www.zsl.org
About GFN
The Global Footprint Network promotes a sustainable economy by advancing the Ecological Footprint, a tool that makes sustainability measurable. Together with its partners, the network coordinates research, develops methodological standards and provides decision makers with robust resource accounts to help the human economy operate within the Earth's ecological limits. http://www.footprintnetwork.org
ABOUT WORLD WILDLIFE FUND
WWF is the world's leading conservation organization, working in 100 countries for half a century. With the support of almost 5 million members worldwide, WWF is dedicated to delivering science-based solutions to preserve the diversity and abundance of life on Earth, halt the degradation of the environment and combat climate change. Visit http://www.worldwildlife.org to learn more.
###
For more information, please contact:
Ian Morrison, World Wildlife Fund, (202) 495-4141, ian(dot)morrison(at)wwfus(dot)org
Nick Conger, World Wildlife Fund, (202) 495-4668, Nick(dot)conger(at)wwfus(dot)org