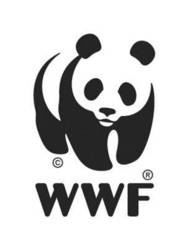 Washington, DC (Vocus) September 23, 2009
World Wildlife Fund issued the following statement today from Keya Chatterjee, acting director of WWF's climate program:
"We welcome the clear statement from President Obama about the urgency of climate change and the promise that the US will do its part, by providing funding for adaptation and mitigation. We're encouraged by his statement that Copenhagen must be a significant step forward and we look forward to seeing the US positions on emissions reductions and support for developing countries become firmed up in the days ahead.
"However, the speech as a whole represents a missed opportunity for the US to take a leadership role and signal to the rest of the world that it is serious about tackling the threat of climate change. While other countries announced specific targets and timetables, including China, Japan and the Maldives, President Obama did not address these critical elements. It was also disappointing that he did not reaffirm his previous call for action on climate financing at the upcoming G-20 Summit.
"The failure of the Senate to pass meaningful climate and energy legislation is hampering the President's ability to make substantive commitments to the global community. With the Copenhagen summit convening in just 10 weeks, the Senate has a narrow window of opportunity for salvaging the reputation of the US abroad."
About World Wildlife Fund:
WWF is the world's leading conservation organization, working in 100 countries for nearly half a century. With the support of almost 5 million members worldwide, WWF is dedicated to delivering science-based solutions to preserve the diversity and abundance of life on Earth, halt the degradation of the environment and combat climate change. Visit http://www.worldwildlife.org to learn more.
Contact:
Joe Pouliot, WWF
(202) 495-4730 – office
(202) 476-9919 – mobile
joe.pouliot (at) wwfus.org
###