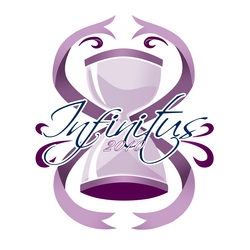 At Infinitus, Harry Potter fans will see why imagining the infinite possibilities never seemed so... possible.
Orlando, FL (PRWEB) February 4, 2010
Tourists, the travel industry and Harry Potter fans from around the world look to this Spring's opening of the Wizarding World of Harry Potter only at Universal Studios Orlando's Islands of Adventure, so it's time for Infinitus, the first Harry Potter fan-event set to take place there, to announce its schedule and some of its special guests.
From July 15th through the 18th, 2010, Infinitus will take place at the Royal Pacific Resort at Universal Orlando. Attendees will enjoy a grounded ballgame inspired by Quidditch, "wizard rock" concerts, podcasts by award-winning Harry Potter fansites, hundreds of hours of programming on topics that range from the scholarly to the amusing, and dress up as their favorite characters at various events, including a Wizarding Ball. The Infinitus preliminary schedule can be found here at http://www.infinitus2010.org/program.html or via http://www.infinitus2010.org.
At Infinitus, Harry Potter fans will see why imagining the infinite possibilities never seemed so... possible.
Guests will include Chris Rankin, who plays Percy Weasley in the Harry Potter films; author Joyce Sweeney, who will be conducting a writing workshop; and members of the Wizarding World of Harry Potter design/creative team - plus, Infinitus will feature the premieres of at least three fan-created performances - the musical "The Final Battle", the sequel to StarKid Potter's award-winning "A Very Potter Musical", and the parody film "Harvey Putter and the Ridiculous Premise".
And, of course, attendees will have opportunities to explore the Wizarding World of Harry Potter accompanied by fellow fans.
Infinitus chair Jenn Clack can't wait to see the brand new ad for the WWoHP this weekend during the Super Bowl. She says, "We've been waiting so long to get to walk around Hogsmeade, past the Hogwarts Express, and right into Hogwarts. Getting a glimpse this weekend via the commercial will make the magic feel even closer to reality."
Most Infinitus events and activities, including all formal programming sessions, are geared to those 14 years old and over, and most Infinitus attendees are between the ages of 20 and 60. This year, a separate programming/activities track for kids age five to fourteen whose have a parent or guardian attending Infinitus will be available on Friday and Saturday.
Muggles, witches and wizards who plan to attend Infinitus can submit programming proposals through February 12, 2010 via the instructions on the Infinitus Call for Proposals page at http://www.infinitus2010.org/cfp.html and published YA or fantasy authors who are interested in doing a reading and signing should contact the chair at info(at)infinitus2010(dot)org
Members of the press who are interested in covering Infinitus should contact PR chair Aziza Aba Abutain at PR(at)infinitus(dot)org; event organizers will be in Orlando on February 12-13 and March 19-21 and are able to speak with the press on-site that weekend.
Vendors who are interested in space in the Exhibition Room can learn more at http://www.infinitus2010.org/sponsor.html or contact vendors(at)infinitus2010(dot)org.
You can find out more about Infinitus at:
Our website - http://www.infinitus2010.org
Twitter - http://www.twitter.com/HPEF
Facebook: http://www.facebook.com/group.php?gid=2880019301
LiveJournal: http://infinitus2010.livejournal.com
Infinitus is an HPEF production; HPEF is the 501(c)(3) nonprofit behind celebrated Harry Potter fan events including Azkatraz, Portus, Prophecy, Lumos, The Witching Hour and Nimbus - 2003; past HPEF guests have included Harry Potter US audiobook narrator Jim Dale, USC Media Studies professor Henry Jenkins, Harry Potter: The Exhibition creator Eddie Newquist, Monique Trottier of Raincost Books, novelists Holly Black and Rachel Caine, game creators Bob Moog and Robin Burgener and the EFF's Fred Von Lohemann.
# # #