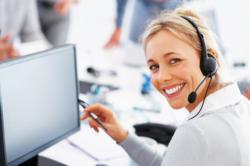 Servers provided by ITX Design are housed in a secure data center.
(PRWEB) August 30, 2012
ITX Design has come up with WordPress supported web hosting plans. WordPress is a free and open source blogging tool and a dynamic content management system (CMS) based on PHP and MySQL. Using WordPress while creating a website is an effective and simple process that allows developers to focus more of their attention on other aspects of their website development or design project. It has many features including a plug-in architecture and a template system. WordPress has a web template system using a template processor.
http://www.Itxdesign.com uses WordPress which makes the process of creating a website, a lot simpler. Using WordPress allows developers to create a website by simply filling out a series of forms. Prior to WordPress and other CMS tools, developers had to code their website if they wanted to add a page or make changes. Additionally, they had to update their menu structure that often included updating hundreds of web pages. However, WordPress automatically tracks all the changes and it even creates or updates the menu. One very popular feature of WordPress is its' rich plug-in architecture which allows users and developers to extend its' abilities beyond the features that are part of the base install, WordPress also has a database of over eighteen thousand plug-ins.
ITX Design reviews state that there are various benefits of using WordPress in web hosting. These benefits include the advantage of updating the website at any moment, automatic creation of menus, thousands of free templates online, unlimited web pages and many more. ITX Design provides 24×7 technical support and web hosting services with unlimited web hosting plans for hosting a website online.
Their hosting servers are housed in a secure and stable environment provided by their NOC. Multiple redundancy measures and their responsive server administrators make sure their NOC maintains a 99.5% uptime rating. To guard against local power failures, the ITX Design NOC has two industrial-grade, three-phase Liebert UPS systems. These act as back-up batteries, maintaining uninterrupted power in case of surges or power outages.
ITX Design is a web hosting and domain registration provider. All of their web hosting plans support WordPress and come with cPanel. They provide dedicated servers, shared web hosting, and domain registration for small businesses including Server Hosting, WordPress Hosting, Reseller Hosting and more. They also specialize in expandable hosting that is capable of meeting the hosting requirements of small websites or even large scale corporate networks with server clusters. To learn more visit http://www.itxdesign.com