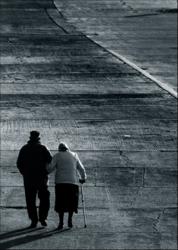 Transforming the way we approach death and dying in our society is necessary if we are going to transform the way we live.
Silverthorne, CO (PRWEB) May 20, 2012
Karen Wyatt, MD, a hospice and family physician, has published a list of tips for medical providers, nurses and the general public on pain management at the end-of-life. The mission behind this work is to improve the quality of physical, emotional and spiritual care offered to those who are seriously ill.
In particular, Dr. Wyatt stresses the need to alleviate severe pain for patients at the end-of-life so that they can be free to address the emotional and spiritual issues that must be resolved to enable a more peaceful passing. According to Dr. Wyatt a recent survey funded by Janssen Scientific Affairs, LLC showed that acute pain is widely undertreated by the medical profession, especially among older adults. Thus, she is directing her educational materials toward physicians and nurses, along with patients and caregivers.
In her book "What Really Matters: 7 Lessons for Living from the Stories of the Dying" Wyatt relates numerous stories of patients who were able to accomplish significant transformations as they neared death, healing old relationships and resolving wounds from the past. These individuals experienced serenity and a sense of fulfillment at the time of death because of the emotional and spiritual healing that occurred in their final days.
But, according to Dr. Wyatt, this type of transformation is not possible if pain is not properly managed. She emphasizes that medication levels must be carefully monitored and titrated so that the patient experiences adequate pain relief without being over-sedated. And she believes that many healthcare providers lack sufficient education on pain management to help their patients attain this optimal level of relief.
In addition to writing articles such as this, Dr. Wyatt is available for speaking engagements for hospices, nursing homes, and medical and nursing schools on end-of-life issues. She believes that "transforming the way we approach death and dying in our society is necessary if we are going to transform the way we live."
###