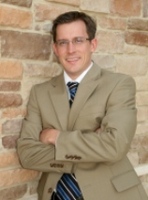 All responsible drivers should carry as much uninsured/underinsured motorist coverage as they can afford.
Houston, Texas (PRWEB) June 16, 2010
When the economy is down, motorists should keep their protection up against uninsured motorists, says Houston, Texas personal injury attorney Brad T. Wyly.
Motorists may be tempted to drop or lower their coverage when their finances get tight, Wyly says, but they should resist because the risk of being hit by a driver without insurance grows as the economy sinks.
Wyly points to a 2008 report from the Insurance Research Council which found a one percent increase in the unemployment rate is associated with three-quarters percentage increase in the uninsured motorist rate.
Based on unemployment rate projections, the report projected that the percentage of uninsured motorists would rise from 13.8 in 2007 to 16.1 in 2010.
Wyly notes that the research council's estimates were made in 2008 before the nation's unemployment rate rose to nearly one in every 10 workers.
In the Houston, Sugar Land and Baytown areas, the unemployment rate rose from 6.7 in April of 2010 to 8.2 in April of this year, according to the Texas Workforce Commission.
Meanwhile, the Texas Department of Insurance estimates that the statewide uninsured motorist rate is over 20 percent.
"All responsible drivers should carry as much uninsured/underinsured motorist coverage as they can afford. That coverage protects you if you are hit by an uninsured driver or a driver who has less insurance than is required to compensate your losses from an accident. Personal injury protection coverage or PIP is also very good to have," Wyly says.
Uninsured motorist protection typically covers cases in which the motorist causing the accident is uninsured or the motorist causing the motor vehicle accident flees and is unidentified.
Wyly cautioned against pitches for low-cost insurance policies that do not include uninsured/underinsured coverage or personal injury protection coverage.
"Don't let these discount insurance carriers talk you out of getting UM/UIM coverage so you can save a few bucks on monthly premiums," he says. "It's worth paying the additional money to protect you and your loved ones."
About Wyly Law Firm
The Wyly Law Firm, P.C., handles cases in Houston and the surrounding communities, including Baytown, Harris County, Pasadena, Galveston and Beaumont. The firm also handles business law issues and disputes.
Attorney Brad T. Wyly, the founder of the firm, is a skilled negotiator and lawyer. Wyly has extensive experience in personal injury cases, including claims involving complex accidents, catastrophic injuries and wrongful deaths. He was named a Rising Star in Law & Politics magazine in 2005 and 2006. To contact Wyly Law Firm, P.C., call 713.574.7034, or reach the firm through the online contact form at the firm's website.
# # #