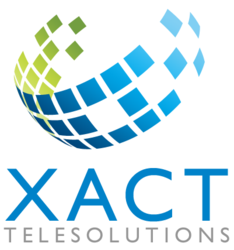 XACT Telesolutions is proud to be a leader in the call center industry, and the work ethic and commitment to top-notch service displayed by our team during the trying times last month only further solidifies our reputation
UNITY, ME (PRWEB) December 14, 2012
When Hurricane Sandy struck the East Coast of the United States last month, businesses across the Eastern seaboard were incapacitated due to widespread flooding, high winds, and massive power outages. With so many companies out of commission due to the disastrous weather, business screeched to a halt in a number of industries and locations. Some firms, however, were able to continue with business as usual thanks to the services provided by XACT Telesolutions. As a leading provider of call center services and call center order taking, XACT Telesolutions was able to bridge the gap for many businesses by assuming control of their call centers, taking orders, and answering customer questions and concerns during the hurricane.
"XACT Telesolutions is proud to be a leader in the call center industry, and the work ethic and commitment to top-notch service displayed by our team during the trying times last month only further solidifies our reputation as a trusted call center service company," said Kathy Gray, the Director of Business Development at XACT Telesolutions. "Being able to lend a helping hand during Hurricane Sandy was something we were more than happy to do, and we were extremely pleased to see these companies persevere through the storm with minimal impact on their business."
One of the many businesses impacted by Hurricane Sandy was Delivery.com, a top spot for local online ordering. Delivery.com connects customers with merchants in their neighborhoods, aiming to provide fast and convenient delivery and pickup. However, upon Hurricane Sandy's arrival, Delivery.com lost power at its New York City facility. XACT Telesolutions took over the live answering duties for Delivery.com's 10-seat call center, helping to keep things running smoothly and ensuring that all customer calls were answered appropriately.
"I cannot possibly express how thankful I am, and how thankful the entire Delivery.com organization is, for the help that XACT has provided for us during this crisis," said David Gorman, a customer service manager with Delivery.com.
For more information on XACT Telesolutions, or to learn how XACT can help your business like it helped Delivery.com, contact Kathy Gray at 217-670-2304 or visit http://www.MyXACT.com.