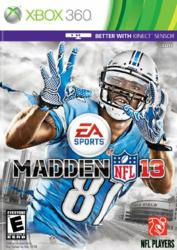 Detroit, Michigan (PRWEB) October 03, 2012
SportsFanPlayground.com currently has various Xbox 360 accessories listed for as low as 1 cent. The accessories span a wide variety of Xbox 360 items including headsets, cables, covers, batteries, skins, and many more items to add design and style to the 360 console.
The store also has mark downs on the Xbox Live 12-Month Membership card. The membership card is used by Xbox 360 consumers to access various media apps on the console, including Facebook, Hulu Plus, UFC, Netflix, YouTube, and more. The card also allows gamers to communicate online while playing a game against other players around the world. The price of the card is a one-time fee.
In terms of gaming, SportsFanPlayground.com currently has the new NBA 2K13 game available for shipping from many vendors in the online store. The game features elements from producer Jay-Z, with exciting features such as an improved career mode, improved MyPlayer mode, new custom modes available including creating shoes.
The game also has the entire Team USA basketball squad in the game, as well as the 1992 US Men's Basketball Team, considered by many to be the "Dream Team." For the first time ever, the two teams can play against each other as well as other classic teams in the game including classic Bulls teams, Celtics teams, Lakers, and the newest addition, the 2001 Philadelphia 76ers led by Allen Iverson.
For the football fans, SportsFanPlayground.com has the Madden NFL 13 video game marked down 25%. The game features a new player engine that allows for better and more fluid gameplay, new commentary from Jim Nantz and Phil Simms, as well as enhanced graphics and elements to add as much realism to the game as possible.
For more information, visit SportsFanPlayground.com.
About Sports Fan Playground -
SportsFanPlayground.com is a leading online e-commerce provider of electronics which range from tablets, PCs and cameras to Xbox 360, Playstation 3, Nintendo Wii, Nintendo Wii U, DVDs, Blu-Ray Discs, appliances, lawn and garden products and more.
The store also carries the top brands in electronics and apparel including, Nike, Adidas, Apple, Sony, Samsung, Microsoft, EA Sports, and many more. The company recently began its initial expansion into an online grocery store that carries Omaha Steaks as well as other various foods, beverages, breakfast foods.