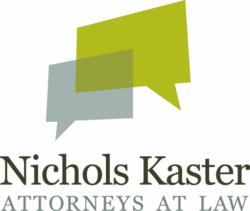 Mr. Graves signed up to play games on his Xbox, not to allow Microsoft to play games with his debit card.
Seattle, WA (PRWEB) July 29, 2011
On July 29, 2011, Plaintiff Ryan Graves filed a class action lawsuit against Microsoft Corporation in the U.S. District Court in the Western District of Washington. The lawsuit alleges that Microsoft improperly charges its Xbox LIVE Gold members for the automatic renewal of expired Xbox LIVE subscriptions.
According to the complaint, Xbox LIVE Gold is a prepaid subscription based service. For the past few years, Microsoft has automatically renewed members' Xbox LIVE Gold subscriptions once they expire, using the members' credit cards, debit cards, or prepaid cards on file in their account. If members do not maintain a valid payment method in their account, then Microsoft cancels the subscription and suspends the members' access to the service. If members wish to later sign up for a new subscription, the complaint alleges, they risk being billed twice by Microsoft—once for the new subscription purchased and again to "automatically" renew the old canceled subscription.
This is precisely what Plaintiff Ryan Graves claims happened to him. Mr. Graves did not renew his subscription immediately, causing it to expire. A few months later, he signed up for a new subscription using a new debit card. It was not until the next month when he received his bank statement that he realized Microsoft charged him for two subscriptions instead of one. Thinking this was a mistake, Mr. Graves contacted Microsoft to have one of the charges removed. He was told, according to the complaint, that one charge was for his newly purchased subscription and the other was to renew his old subscription. Microsoft would not refund him for the double charge.
"Microsoft cannot just charge a consumer's credit or debit card whenever it wants without authorization," remarks E. Michelle Drake, Mr. Grave's attorney. "Mr. Graves signed up to play games on his Xbox, not to allow Microsoft to play games with his debit card."
The class action complaint seeks relief on behalf of Mr. Graves and other Xbox LIVE Gold members throughout the country, who have similarly experienced Microsoft's unauthorized charges. The complaint asserts that Microsoft breached its contract with members, was unjustly enriched, committed conversion, and violated the federal Electronic Funds Transfer Act.
The case is entitled Graves v. Microsoft Corp., No. 2:11-cv-01259 (W.D. Wash.). Plaintiff is represented by Rebekah Bailey and E. Michelle Drake from Nichols Kaster, PLLP. Nichols Kaster has offices in Minneapolis, Minnesota and San Francisco, California. Plaintiff is also represented by Beth Terrell of Terrell Marshall Daudt & Willie, PLLC with offices in Seattle, Washington. Additional information is located at http://www.NKA.com or may be obtained by calling Nichols Kaster, PLLP toll free at (877) 448-0492.
###