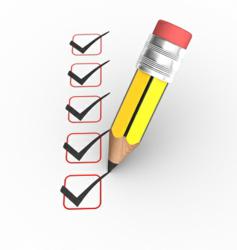 Focused training programs ensure that our resources provide the most up-to-date XBRL services to our clients
(PRWEB) July 30, 2012
DataTracks US, a leading provider of XBRL services to corporations and mutual funds in US, announced the compliance of its services with 2012 US GAAP & Risk/Return Taxonomies. SEC approved these taxonomies in March 2012, to minimize the impact of changes to instance documents and to provide necessary updates to common reporting practices. At present, SEC recommends filing companies to use the 2012 US GAAP taxonomy to take advantage of latest updates.
DataTracks continuously focuses on providing the most up-to-date services in the XBRL space. DataTracks has adopted a robust change management process to keep pace with updates to XBRL taxonomies. Knowledge enhancement programs aligned around these taxonomy updates ensure that DataTracks service delivery resources stay up to date on US GAAP and other global accounting standards. Some of the areas in which DataTracks resources have been equipped since the approval of the 2012 US GAAP taxonomy include:
a. Updates to accounting standards
b. Removal of duplicated/redundant concepts
c. Correction of errors
d. Changes to fit reporting practices
e. Architectural changes
Service delivery resources in TaurusQuest are qualified public accountants. Continuous orientation ensures that their expertise is kept up to date. DataTracks was ready to deliver services based on the 2012 GAAP Taxonomy just within a few days of the approval of the taxonomy by SEC.
DataTracks has been investing sustained efforts to ensure that its services conform to the latest standards as dictated by regulatory bodies in the regions that it operates. DataTracks is one of the first service providers to equip its resources to handle the SEC mandate on Detailed Footnote Tagging. Compliance to US 2012 GAAP taxonomy followed soon thereafter.
"Focused training programs ensure that our resources provide the most up-to-date XBRL services to our clients," said Sneha Rajagopal, Vice President, XBRL Services, DataTracks.
DataTracks currently offers XBRL services for US, UK and India markets and plans to extend its services to other countries in the near future.
About DataTracks US: DataTracks US is part of DataTracks Global, leaders worldwide in preparation of financial statements in XBRL and iXBRL formats for filing with regulators. DataTracks Global prepares more than 10,000 XBRL statements per annum for filing with regulators such as SEC in United States, HMRC in the United Kingdom and MCA in India. DataTracks Global is a unit of TaurusQuest.
Media contact: T R Santhanakrishnan, media[at]datatracks[dot]com +1 (609).257.4240 x 101