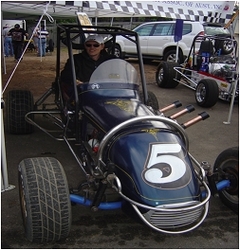 ...I notice a huge improvement in both knees...
Dusseldorf, Germany (PRWEB) September 23, 2010
After being sidelined for years by painful knee arthritis, Malcolm Pasley is once again jogging and doing squats following stem cell therapy at the XCell-Center in Cologne, Germany.
In early 2010, after reviewing his knee x-rays, Mr. Pasley's orthopedist gave him the bad news. He had developed osteoarthritis in both knees and eventually, he would be forced to get a knee replacement; something Mr. Pasley definitely did not want.
"I started researching on the internet about stem cells as I had never heard of them before. I got information about how they do it in countries like Germany. After speaking to an XCell-Center representative, I weighed up the expense against the possibility of fixing up my knees and decided to give it a go," said Mr. Pasley.
After obtaining detailed computed tomography images of Mr. Pasley's knee with the XCell Imaging Center's GE Discovery HD CT750 CT High-Definition & Ultra-Low-Dose CT scanner, the clinic's orthopedist carefully injected the stem cells into the damaged areas in both knees under local anesthesia.
Commenting on his progress since treatment, Mr. Pasley stated, "It is now about 7 weeks ago that the stem cells were administered and I notice a huge improvement in both knees while at work. I can do squats and go jogging ,which previously I had not been able to for a few years without my knee swelling up quite large. It has stopped swelling altogether. I used to go skiing and do karate which are two sports I probably could do again. I now do a lot of cycling with no knee pains or a swollen knee which is great."
Each arthritis treatment begins by collecting a small amount bone marrow from the patient's hip bone using a thin needle under local anesthesia. The stem cells are then separated from the bone marrow at the XCell-Center's EU certified cGMP laboratory (current good manufacturing process). Before the cells leave the lab, they are counted and their vitality is confirmed. The last step of the treatment is the minimally invasive implantation procedure.
As in Mr. Pasley's case, pre-treatment MRI and/or CT imaging will be performed when necessary. Implantations can also be performed under CT scanning whenever the medical circumstances require it.
The price for orthopedics treatment is 7,995 Euros for one extremity and 500 Euros for each additional extremity. Treatment under CT scanning starts at 9,454 Euros.
About the XCell-Center
The XCell-Center operates treatment centers in Cologne and Dusseldorf, Germany. It is the first clinic in Europe to specialize in regenerative medicine using autologous bone marrow stem cell therapy and operates in accordance with German law, European guidelines and ISO 9001. Its specialized medical team of German physicians includes specialists in: neurosurgery, orthopedics, cardiology, radiology, anesthesiology and pharmacology.
The XCell-Center also treats Diabetes and its complications (Erectile Dysfunction and Peripheral Artery Disease), Stroke, Cerebral Palsy, Autism, Spinal Cord Injuries, Orthopedic diseases, Heart Disease and degenerative diseases such as Multiple Sclerosis, Parkinson's, Alzheimer's and several eye diseases.
Since its inauguration in 2007, more than 3,500 patients have been treated.
For more information on Stem Cell Therapy:
XCell-Center Website: http://www.xcell-center.com
Twitter: http://www.twitter.com/xcellcenter
Facebook: http://www.facebook.com/XCellCenter
XCell-Center GmbH
at the Institute for Regenerative Medicine
Am Heerdter Krankenhaus 2
40549 Dusseldorf, Germany
Phone: 1-866-680-8202 (USA Toll-Free) (+49) 0221-802-5095 (Germany)
Fax: 1-713-583-9322 (USA) (+49) 0221-2921-2550 (Germany)
###