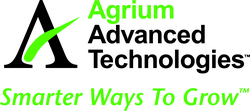 This longer-lasting mini is ideal for golf course superintendents to use on fairways
Loveland, Colo. (Vocus) February 9, 2010
Agrium Advanced Technologies today announces XCU 10-Week Mini, a longer-lasting, mini-sized product in its XCU ™ Slow-Release Fertilizer product line. The XCU 10-Week Mini feeds turf for 10 weeks or more and is the longest-lasting, mini polymer-coated, sulfur-coated urea (PCSCU) on the market.
Agrium Advanced Technologies will introduce the new XCU 10-Week Mini at the Golf Industry Show, February 10-11, 2010 in booth #5839 at the San Diego Convention Center.
"This longer-lasting mini is ideal for golf course superintendents to use on fairways," said Andrew Fereday, product marketing manager, Agrium Advanced Technologies. "XCU has a more reliable release profile compared with other PCSCUs, so superintendents can ensure their fairways get the nutrients needed to stay healthy and green for a longer period of time."
Agrium Advanced Technologies also offers XCU 8-Week Mini, a six- to eight-week product, and regular-sized XCU products in longevities up to 10 weeks.
XCU Slow-Release Fertilizer products have a unique, durable coating that allows gradual and consistent nutrient release, delivering up to 10 weeks of green from one application. XCU's breakthrough coating technology provides the most consistent and predictable release profile of all PCSCUs. It delivers long-lasting feeding and reliable performance, which means turf professionals can ensure fairways are healthy and green. In addition, XCU has a low risk of leaching and volatilization, which means nutrient losses to the environment are minimized.
"This new XCU Mini rounds out our portfolio of XCU products. With its increased longevity, we now have an XCU product suited for all courses and budgets," added Fereday.
The Agrium Advanced Technologies team will be available to answer questions and provide more details about this and other slow- and controlled-release fertilizer products at booth #5839 at the Golf Industry Show.
XCU Slow-Release Fertilizer is available from many suppliers nationwide. For more information, call 888.757.0072 or visit http://www.agriumat.com .
About Agrium Advanced Technologies
Agrium Advanced Technologies is a strategic business unit of Agrium Inc., a major retail supplier of agricultural products and services in both North and South America and a leading global producer and marketer of agricultural nutrients and industrial products. Agrium Advanced Technologies is the leading manufacturer and marketer of slow- and controlled-release fertilizers and micronutrients in the Agriculture, professional Turf and Ornamental, consumer lawn and garden, and specialty agriculture markets. Agrium Advanced Technologies' brands include: ESN ®, POLYON ®, XCU ™, NITROFORM ®, NUTRALENE ®, and DURATION CR ® slow- and controlled-release fertilizers, ULTRA YIELD ® Micronutrients, AMP ™ and PRECISE ® controlled-release plant protection. These products utilize proprietary advanced generation technologies to control nutrient release for improved plant growth and environmental performance.
FOR FURTHER INFORMATION:
Steve Williams, Manager, Communications
970.292.9017
Contact us at: http://www.agriumat.com
###