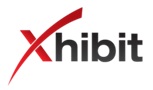 The addition of Peter Ax and David Franke brings greater diversification to our board and the Company now has a majority of independent directors...- Chris Richarde, Founder and CEO, Xhibit Corp.
Tempe, Arizona (PRWEB) April 19, 2013
Xhibit Corp. (OTCQB: XBTC) ("the Company" or "Xhibit"), a leading provider of digital marketing and advertising solutions, has appointed Messrs. Peter L. Ax and David P. Franke to the Board of Directors.
Peter L. Ax is the managing partner of Phoenix Capital Management, an operationally focused venture capital firm. Mr. Ax has served on the boards of directors of Meritage Homes Corporation since September 2000 and iGo, Inc. since December 2007 and also serves on the advisory board of Cascadia Capital, a Seattle-based investment banking and merchant banking firm. He is the former Chairman and Chief Executive Officer of SpinCycle, Inc., a publicly held company that formerly engaged in consolidating and developing coin-operated laundromats. Previously, Mr. Ax served as head of the private equity division and senior vice president of Lehman Brothers in New York.
Mr. Ax holds an MBA from the Wharton School at the University of Pennsylvania and a law degree from the University of Arizona, and has been a certified public accountant. He has also been an accounting instructor at the Wharton School and serves annually as a judge for the Wharton Business Plan Competition.
David P. Franke is an experienced corporate financial manager and is currently a Principal at Franke & Company, Inc., a private equity investment firm headquartered in Phoenix, Arizona. The company focuses on local and regional investment opportunities, as well as real estate transactions.
From 1987 to 1991, Mr. Franke worked for Burns International, which at the time was one of the largest real estate development companies in the Phoenix area, with a focus on developing master planned communities. Since 1991, he has focused on the day-to-day management of Franke & Company, Inc. As the managing director, he has assessed and underwritten hundreds of investment opportunities, participated in the negotiations of company investments, and assisted in the management of various investments within the company portfolio. These include the management of two company-owned television stations, a heavy manufacturing operation serving the petro-chemical industry, investment decisions for numerous co-investments led by other partners of Franke & Company, as well as significant real estate ventures.
David P. Franke graduated with a B.A. in political science from University of Washington and received his MBA from Arizona State University.
Xhibit Corp. Chairman, Founder and CEO Chris Richarde commented, "The addition of Peter Ax and David Franke brings greater diversification to our board and the Company now has a majority of independent directors, all of whom can qualify as audit committee financial experts under SEC rules. They both possess an excellent depth of experience in corporate financial management, having worked extensively in the asset and fund management fields. They are very familiar with our business and have personal experience and knowledge of what it takes to successfully grow and manage a business from the early stage to the scale of a public company. We are grateful to have them serve on our board and look forward to their contributions."
About Xhibit Corp.
Xhibit Corp. is a cloud based marketing and technology development company focused on digital advertising, mobile and social media development, and CRM (customer relationship management) solutions. Xhibit offers a total solution for digital advertising and marketing that is integrated throughout its divisions and shares technology and resources across all of its services. Through its subsidiaries, Xhibit utilizes its branded products and services to provide digital marketing and advertising solutions for top tier advertisers and agency clients.
For more information see http://www.xhibitcorp.com/what-we-do and follow us Google+ to stay up to date on site and product enhancements.
Contact,
Michael Schifsky, CFO
602-281-3554
mschifsky(at)xhibitcorp(dot)com
###
Cautionary Statement Regarding Forward-Looking Information
This press release may contain certain "forward-looking statements" relating to the business of Xhibit Corp. All statements, other than statements of historical fact, included herein are "forward-looking statements," including statements regarding the advantages of Xhibit's products and services, market acceptance of those products and services, the business strategy, plans and objectives of Xhibit; and any other statements of non-historical information. These forward-looking statements are often identified by the use of forward-looking terminology such as "believes," "expects", "intended" or similar expressions, involve known and unknown risks and uncertainties. Although the Company believes that the expectations reflected in these forward-looking statements are reasonable, they do involve assumptions, risks and uncertainties, and these expectations may prove to be incorrect. Investors should not place undue reliance on these forward-looking statements, which speak only as of the date of this press release. The Company's actual results and ultimate corporate actions could differ materially from those anticipated in these forward-looking statements as a result of a variety of factors, including, the Company's ability to execute its business plans and maintain relationships with its customers, the demand for social media and viability of it for advertising, future contributions by Peter L. Ax and David P. Franke to the Board, products and services developed by other companies that are competitive with this form of advertising, market share garnered by competitors, ability to maintain customer and vendor relationships, experience and those factors discussed in the Company's periodic reports that are filed with the Securities and Exchange Commission and available on its website http://www.sec.gov, among other factors. All forward-looking statements attributable to the Company or persons acting on its behalf are expressly qualified in their entirety by these factors. Other than as required under the securities laws, the Company does not assume a duty to update these forward-looking statements.