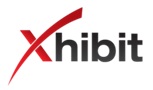 As a young company that is growing quickly, we will benefit greatly from the depth of knowledge and years of experience serving major
Tempe, AZ (PRWEB) April 01, 2013
Xhibit Corp. (OTCQB: XBTC) ("the Company" or "Xhibit"), a leading provider of digital marketing and advertising solutions has appointed James D. Staudohar as its first independent director.
James D. Staudohar is a veteran of corporate finance having served in senior management for successful public companies and private enterprises for over 40 years.
Since 2003, Mr. Staudohar has served as President of Lakeview Enterprises, LLC, providing business advisory and consulting services to companies throughout the Phoenix metropolitan area. From 2007 to 2009, Mr. Staudohar served as the Chief Financial Officer and as a director of Veritest International Corporation, a startup company that developed a drug-screening device. From 1994 to 2002, he served as Vice Chairman and Chief Financial Officer of RSI Enterprises, Inc., a multi-million dollar asset recovery business in Phoenix, Arizona. Prior to 1994, Mr. Staudohar held a number of financial positions, including serving as Vice President and Corporate Controller of Modern Merchandising, Inc. from 1981 until its acquisition by Best Products, Inc. in 1983, when he was promoted to Chief Financial Officer and Senior Vice President of Best Products, a $3 billion retail organization. He also served from 1973-1981 as Vice President and Controller of B. Dalton Bookseller.
In addition to his financial experience, Mr. Staudohar has served on the Board of Directors, as Chair of the Audit Committee, and as a member of the Compensation Committee of Iveda Solutions, Inc. He previously served on the Board of Directors of Smith & Wesson Holding Corporation, the publicly traded parent company of the gun manufacturer, from 2002 to 2004. He also served as the Chair of Smith & Wesson's Audit Committee and as a member of the Nominating Committee. Mr. Staudohar received his B.A. Degree in Accounting from the University of Minnesota.
Xhibit Corp. Chairman, Founder and CEO, Chris Richarde commented, "We are very pleased to have James D. Staudohar joining Xhibit as its first independent director. As a young company that is growing quickly, we will benefit greatly from the depth of knowledge and years of experience serving major corporations that James brings to the Board."
Among other professional experiences, qualifications and skills, Mr. Staudohar's knowledge and understanding of the capital markets and his in-depth experience in corporate finance and business management are expected to be a valuable asset to the Xhibit Corp. Board of Directors and any future Audit Committee.
About Xhibit Corp.
We are a cloud based marketing and technology development company focused on digital advertising, social media development, and CRM (customer relationship management) solutions. Xhibit Corp. offers solutions for digital advertising and marketing that are integrated throughout its divisions and shares technology and resources across all of its services. Through its subsidiaries, we provide digital marketing and advertising solutions for top tier advertisers and agency clients.
For more information see http://www.xhibitcorp.com/properties and follow us on twitter @Xhibitcorp or on Linkedin to stay up to date on site and product enhancements.
Contact,
Michael Schifsky, CFO
602-281-3554
mschifsky(at)xhibitcorp(dot)com
Cautionary Statement Regarding Forward-Looking Information
This press release may contain certain "forward-looking statements" relating to the business of Xhibit Corp. All statements, other than statements of historical fact included herein are "forward-looking statements" including statements regarding the expected benefits to result from Mr. Staudohar's service on the Board, the advantages of Xhibit's products and services, market acceptance of those products and services, the business strategy, plans and objectives of Xhibit; and any other statements of non-historical information. These forward-looking statements are often identified by the use of forward-looking terminology such as "believes," "expects", "intended" or similar expressions, involve known and unknown risks and uncertainties. Although the Company believes that the expectations reflected in these forward-looking statements are reasonable, they do involve assumptions, risks and uncertainties, and these expectations may prove to be incorrect. Investors should not place undue reliance on these forward-looking statements, which speak only as of the date of this press release. The Company's actual results and ultimate corporate actions could differ materially from those anticipated in these forward-looking statements as a result of a variety of factors, including, the Company's ability to execute its business plans and maintain relationships with its customers, the demand for social media and viability of it for advertising, products and services developed by other companies that are competitive with this form of advertising, market share garnered by competitors, ability to maintain customer and vendor relationships, and those factors discussed in the Company's periodic reports that are filed with the Securities and Exchange Commission and available on its website http://www.sec.gov/Archives/edgar/data/1393631/000114420412033612/v315368_ex99-1.htm, among other factors. All forward-looking statements attributable to the Company or persons acting on its behalf are expressly qualified in their entirety by these factors. Other than as required under the securities laws, the Company does not assume a duty to update these forward-looking statements.