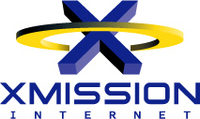 In the health and fitness industry it's important to be environmentally conscious. Now, we can advertise that our website actually runs on 100% renewable energy.
Salt Lake City, UT (PRWEB) November 19, 2007
XMission, Utah's largest independent Internet service provider offering broadband and web hosting services, recently announced its upgrade to 100% renewable energy through Rocky Mountain Power's Blue Sky program. This conversion makes XMission the first Internet service provider in Utah to purchase green power equal to its entire electricity use.
"As one of Utah's top consumers of electricity, I am proud that XMission is setting the example for other businesses. You can eliminate pollution from your business and be economically viable," said Pete Ashdown, President and founder of XMission.
As a "Visionary" top-level participant, XMission purchases 2,826 blocks of renewable energy each month from sources such as wind, solar, and geothermal—enough to completely offset its carbon footprint. XMission's Blue Sky purchase will result in the avoidance of 3,391 tons of CO2 emissions annually: the equivalent of planting an additional 1,332 acres of trees or not driving 7.26 million miles each year.
"Working with Rocky Mountain Power on their Blue Sky program has generated tremendous positive feedback from our customers," said Ashdown. "Doing this makes business sense and I am proud to fuel the demand for clean, renewable, and safe power generation." According to Ashdown, XMission business and residential customers will not see any change in their service or increase in their bill due to the upgrade.
"XMission has always provided Podfitness.com with a high level of technical service. Their conversion to go green just gives us one more reason to stand behind them," said Benjamin Edmund, Director of Network Systems for Podfitness. "In the health and fitness industry it's important to be environmentally conscious. Now, we can advertise that our website actually runs on 100% renewable energy."
With this recent upgrade, XMission has increased its renewable energy purchase by 412%. In addition to its participation in the Blue Sky program since 2006, XMission has implemented green standards in its own data center. These improved standards include upgrading equipment and increasing efficiency of power and cooling systems.
XMission also participates in Salt Lake City's e2 Business Coalition, which helps Salt Lake area businesses reduce their carbon footprint and encourages earth-friendly business practices, such as recycling, efficient lighting, and other measures.
About XMission
XMission is one of the oldest and most experienced Internet service companies in the United States, and Utah's leading independent Internet service provider (ISP). Headquartered in Salt Lake City, XMission provides connectivity, web hosting, and colocation services to Utah residents and businesses. XMission compliments its broadband and hosting services with unmatched 24/7 technical and customer support.
XMission proudly supports hundreds of Utah's nonprofit organizations by providing free web hosting services, and through sponsorship of community-based events and facilities, including the Living Planet Aquarium, the Utah Arts Festival, Living Traditions Festival, and Twilight Concert Series.
Detailed descriptions of XMission's services are available online at http://www.xmission.com. XMission can be reached by email at sales@xmission.com or by phone at 877.964.7746.
Press Contact:
Emily Higbee
Emily@xmission.com
801-303-0820
###