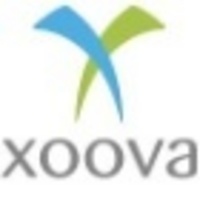 Outstanding New Product in Health and Medical Services
SANTA MONICA, Calif. (PRWEB) January 9, 2008
"At the outset, Xoova created its own Health 2.0 category," said Xoova CEO Tommy McGloin. "The Web is the primary resource for health information - ahead of doctors - yet healthcare delivery is offline...it's local," said McGloin. "Today's top Web health sites are encyclopedic and informational, but not necessarily actionable. Xoova aims to own that portion of the decision spectrum. At the moment the consumer needs to move from researching information about conditions to finding a local provider of healthcare services, http://www.xoova.com will be the destination."
Xoova's rich doctor profiles have created a unique environment where Xoova visitors are spending more and more time on site, eclipsing other related doctor directories by as much as 40%.(2) Xoova users tend to view from five to twenty physician profiles per visit, comparing multiple personal profiles and clinical interests before selecting a local doctor.
Xoova is also gaining popularity among the physician community thanks to the free, easy-to-use "Xoova Profile Manager" the company provides to doctors. Registration among physicians and practices for access to enhance their own profiles doubled from October to November and tripled in the month of December. Physicians using Xoova are reporting new patient yields 5-10 times better than phone-based referral services. And in December alone, Xoova saw 500% growth in page views to physicians who offer online appointment scheduling via the service, consistent with a December 2007 Wall Street Journal poll revealing that 77% of adults want to be able to schedule an appointment with their physician online.(3)
As a result of its success delivering qualified patients to medical practices, Xoova has developed relationships with preeminent physicians throughout the nation. These include scores of locally voted "Top Doctor" recipients, physicians affiliated with or on the faculty of U.S. News & World Report's "America's Best Hospitals 2007" list,(4) and the most "referred to" specialists in their respective communities.(5)
"Xoova's active users range from psychiatrists to neurosurgeons to primary care physicians," said John Bader, VP Business Development. "We've become a cross between 'Facebook(TM) and LinkedIn(TM) for Doctors,' serving the medical community with features they've wanted in a site where they're able to share their clinical interests, philosophy of care, and offer online appointment scheduling. And naturally, as more and more people go online to find a doctor, more and more doctors will use the Internet to reach these people."
About Xoova
Xoova (http://www.xoova.com) is an online marketplace for medical services that improves access to care by facilitating a faster, easier and more satisfying healthcare experience for all. Xoova is HIPAA compliant and provides the highest standards in privacy and security. Xoova was selected as an official 2007 Webby Award Honoree voted "Outstanding New Product in Health and Medical Services," was nominated for a "People's Choice Award" at the Health 2.0 Conference, is affiliated with the Medical Group Management Association, and is endorsed by a number of medical societies, including the Manhattan based New York County Medical Society and the New Jersey Academy of Family Physicians. Headquartered in Santa Monica, Calif., the privately held company completed financing from Spark Capital in September 2006.