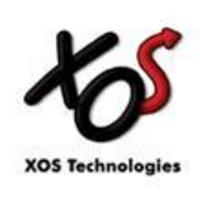 Players are always looking to get better and every time we bring a player in (to the SportMotion studio) they see the value.
Billerica, Mass. (Vocus) September 15, 2008
The San Francisco Giants and XOS Technologies Inc. have established a development partnership that will make the Giants the first professional sports franchise to purchase XOS' SportMotion 3-D motion capture system in team training and rehabilitation programs.
SportMotion is the first sports oriented 3-D motion capture system that records an athlete's bio-mechanical measurements and allows for immediate analysis and evaluation. The level of precision allows for even the slightest change in technique or performance to be immediately identified and corrected. The ability to capture and store the baseline performance levels of individual athletes allows the SportMotion system to aid in rehabilitation, assist in strength and conditioning, and also serve as an interactive teaching and coaching tool.
Currently being used as part of development partnerships by all sports teams at the University of Arizona and Marshall University, the Giants will be the first professional sports franchise to adopt the program into the team's competitive strategy. The Giants have been testing the XOS SportMotion technology since spring training in a limited capacity and will now work with XOS to incorporate the program into all player training regimens.
"Being the first professional baseball team to adopt the SportMotion technology will give the Giants a strong competitive edge," said Danny Martin, coordinator of video operations for the Giants. "The 3-D motion capture system gives us greater data capabilities than anyone else in terms of analyzing movement. Our coaches, trainers and doctors are eager to begin developing customized training programs."
"SportMotion goes above and beyond video analysis," said Rick Lewis, XOS Technologies' product manager for SportMotion. "The ability to produce digital animation of a pitcher's technique allows coaches to instantaneously analyze movement and form down to exact wrist speeds, joint angles and release point. SportMotion is also a great tool to analyze player performance before and after an injury to evaluate how quickly they are recovering."
The SportMotion technology utilizes 3-D-based coaching to keep athletes better engaged in the training process. The product is adaptable for various sports at all playing levels. SportMotion is a user-friendly and completely customizable product that complements the goals of coaches, trainers and physicians.
The SportMotion program consists of three components:
SportMotion Studio contains all the hardware necessary to perform motion captures and create 3-D animations of athletes in motion. The technology uses 3-D cameras specifically designed to instantly capture an athlete in an XOS SportMotion environment and enable the athlete to view a 360-degree animation for immediate feedback.
XOS A.R.T. (Assessment, Rehabilitation and Training) assists trainers, strength and conditioning coaches as well as team doctors. A.R.T. assesses a player's physical condition and identifies problematic areas that could lead to injury; specific muscle groups that could benefit from specialized strength training; and, the system accurately measures a player's recovery process from an injury.
Skills 360 helps athletes master mechanics like throwing, batting and base running. The 3-D image can be viewed from any angle and the detailed assessment tools allow a player to learn more about their technique and make improvements faster.
The SportMotion equipment is set up at the Giants' Scottsdale, Ariz., facility and preliminary testing involved mostly minor league and rehabilitating players. Throughout the remainder of the 2008 season and upcoming off-season, the team will work to add all major and minor league players into the database and re-evaluate players at least three to four times a year.
"We can provide players and coaches with more information from a movement standpoint than any other team," Martin added. "Players are always looking to get better and every time we bring a player in (to the SportMotion studio) they see the value."
About XOS Technologies Inc.
Specializing in Coaching Solutions and Facilities Design & Integration, XOS Technologies integrates video, data and interactive technologies to provide professional and collegiate sports teams, conferences, leagues and athletic administrators with a competitive edge. The revolutionary technology developed by XOS has been adopted by sports teams throughout the NFL, AFL, NBA, WNBA, NHL, MLB, NCAA, NAIA and NASCAR. For more information on the ground-breaking technology XOS provides, visit http://www.XOSTech.com.
CONTACT:
Dean Hybl
Curley & Pynn
(407) 423-8006
DHybl@TheStrategicFirm.com
###