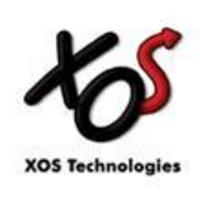 Implementing HD technology into the replay booth is the natural evolution of the process
Billerica, Mass. (Vocus) September 24, 2008
Officials from the Pac-10 Conference will be the first to receive an in-game demonstration of XOS Technologies' new HD Instant Replay technology during the ESPN nationally broadcast football game between top ranked University of Southern California and Oregon State on Thursday, September 25, in Corvallis, Ore.
With nearly 100 replay systems being used for football, basketball and hockey, XOS Technologies is the largest supplier of replay technology in the market and coordinates football in-game replay systems for the Pac-10, Big 12, Conference USA, Mid-American Conference and Sun Belt Conference as well as the Canadian Football League (CFL). XOS is the first company to coordinate an official demonstration of HD Instant Replay technology during a live college football contest.
"The XOS HD system represents a quantum leap forward in replay technology," said Tom Fuller, development director for XOS Replay Systems. "NCAA replay officials will for the first time be able to review plays in the same high resolution as the HD broadcast viewers at home."
While standard definition instant replay equipment will be used by game officials, a second set of equipment that utilizes HD Instant Replay technology will also be set up and evaluated during the game by Pac-10 replay officials. XOS HD Replay offers broadcast quality uncompressed HD video capture and playback, allowing officials to see details that are not visible in standard definition video.
"Implementing HD technology into the replay booth is the natural evolution of the process," said Bryan Bedford, national facilities sales manager for XOS Technologies. "The improved video quality will allow officials to have access to even more information when making a game-impacting decision."
About XOS Technologies Inc.
Specializing in Coaching Solutions and Facilities Design & Integration, XOS Technologies integrates video, data and interactive technologies to provide professional and collegiate sports teams, conferences, leagues and athletic administrators with a competitive edge. The revolutionary technology developed by XOS has been adopted by sports teams throughout the NFL, AFL, NBA, WNBA, NHL, MLB, NCAA, NAIA and NASCAR. For more information on the ground-breaking technology XOS provides, visit http://www.XOSTech.com.
CONTACT:
Dean Hybl
Curley & Pynn
(407) 423-8006
DHybl@TheStrategicFirm.com
###