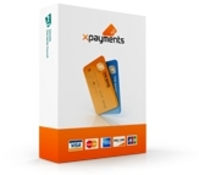 PCI-DSS deadline was July the 1st, 2010 for USA and Canada. Many online merchants haven't even heard of PCI compliance. At the same time the most of e-commerce solutions are not ready either
(PRWEB) July 19, 2010
E-commerce shopping cart solutions provider Qualiteam Software announced official release of its new X-Payments software once it passed successfully Payment Application Data Security Standard (PA-DSS) assessment by the company's Qualified Security Assessor, Moscow-based ZAO NIP Informzaschita.
X-Payments is a web-based payment application, designed for on-line merchants, who accept credit card payments and require compliance with the Payment Card Industry Data Security Standard (PCI DSS) v1.2 standard.
PCI DSS is a set of requirements designed to ensure that ALL companies that process, store or transmit credit card information maintain a secure environment. PCI DSS requirements apply to ALL organizations or merchants, regardless of size or number of transactions, that accepts, transmits or stores any cardholder data. See more at http://help.qtmsoft.com/index.php?title=PCI_FAQs
While processing credit card payments, X-Payments works as an intermediary between a store on the one side and payment gateways and 3D-Secure systems on the other side.
X-Payments allows merchants to:

allow their customers to pay for the orders with credit cards, using online payment gateways;
make their online stores compliant with the PCI-DSS standard version 1.2, which strictly recommends using only PA-DSS verified payment applications for accepting and handling credit card payments;
integrate with payment gateways, not supported by X-Payments 1.0 out of the box;
change design and URL of the payment information entering form to go with the design and URL of the online store.
X-Payments integrates with X-Cart v4.3 and newer versions and can be integrated with any e-commerce software via its application programming interface.
# # #