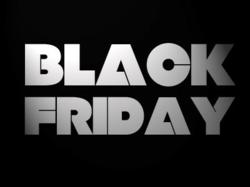 "Connect to the World"
Denver, CO (PRWEB) November 20, 2012
Friday is the day when everyone goes crazy for great deals, right? XSM, a professional web development company, is offering the development of brand new websites starting at $500. This deal will only last from Tuesday, November 21st through Wednesday, November 28th. This is an amazing opportunity to improve on a brand's online presence.
Please don't wait to take advantage of this great deal. Solid website branding is one of the most important components to a company's overall marketing strategy. Making the investment now will showcase professionalism to clients and create longevity for a brands image far into the future.
"Your business needs a website", the owner of XSM states. "If you do not have one, you are simply giving away money to your competitors." The same holds true for outdated/pre-existing websites. XSM goes on to say that, "You need to show the customer you care about their brand. A website should bleed quality. By caring more about your brand, customers will more likely bring business."
XSM also emphasizes taking action, stating that, "Every business wants more sales, right? Of course they do. Whether it is us, or someone else who develops the website, the important step is to understand the value of having a website and start taking action. A strong-branded website is the most important component to your online presence. Period. Take the time to see how XSM can help your business. XSM works closely with each client throughout the whole web development process. XSM's passion is making your brand strong and ever-lasting."
The bottom line is that customers want to work with companies who care about their brand. Taking the time to invest in branding amplifies a businesses perception with the customer. The investment in branding for a companies future is by far the best decision a company can make.
XSM closes with this final statement, "Those who are willing to take action will be rewarded, while those who are not will be left behind. Invest in your brand now and you will create lasting value far into the future. Remember, that if you keep doing what you are doing, you will keep getting what you get. Let XSM help you make a difference."